Navingo Career Event 2020 - 27 & 28 October 2020 detail page
Navingo Career Event 2020 - 27 & 28 October 2020
Date:

oktober 27th 2020 until oktober 28th 2020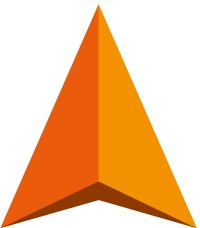 Navingo Career Event 2020
Het Navingo Career Event bezoek je digitaal! Op 27 en 28 oktober 2020 maak je kennis met werkgevers uit de maritieme, offshore en energiesector zoals TenneT, Boskalis en Damen Shipyards. Ontdek de arbeidsmogelijkheden bij de bedrijven, laat je inspireren door interessante verhalen van medewerkers en bekijk de talkshows en showcases online. Omdat het corona virus op de loer ligt, is besloten om het event op 27 en 28 oktober in aangepaste vorm te laten plaatsvinden. Vanaf de bank, je keukentafel of je bureau kun je deelnemen aan de virtuele sessies en presentaties.
Laat je inspireren!
Vanuit de vernieuwde opzet krijg je als bezoeker van het Navingo Career Event naast carrièremogelijkheden ook een goede indruk van de gehele offshore energie sector. Een dynamische wereld waar geen dag hetzelfde is. Gecombineerd met het programma van Offshore Energy ontdek je de nationale en internationale uitdagingen waar bedrijven zich mee bezig houden en aan werken. Het programma wordt gelivestreamed vanuit RAI Amsterdam en is in het Engels te volgen.
Navingo Career events
Na 27 en 28 oktober volgen meer Navingo Career events gedurende het jaar. Je kunt aansluiten bij de thema's die jou interesseren, en zo de bedrijven ontmoeten die specifiek op zoek zijn naar jouw profiel. Dit betekent een nog betere match!
Registratie
Registreer je gratis voor je bezoek aan het Navingo Career Event
Information in English:
Navingo Career Event – online
Curious to find out about the innovative projects of the largest companies such as Boskalis, TenneT and Damen Shipyards?Or looking for career options in the adventurous  maritime, offshore and energy sector?
Register now for the Navingo Career Event! The event takes place from a virtual event platform on 27 and 28 October 2020.
Programme
Combined with the programme of Offshore Energy, you will discover the national and international challenges companies are dealing with and working on.
Besides gaining knowledge, during the Navingo Career Event you can also discover the career opportunities with various large companies in the maritime, offshore and energy sector. The programme is filled with interactive talkshows, showcases about projects, information about company culture and the latest vacancies, traineeships and graduation projects. You can also participate in workshops of DOB Academy and RDM Next.
Free registration
Register for free for this live edition of the Navingo Career Event and also gain access to the programme of Offshore Energy. As of November, more online Navingo Career events will follow with specific interesting themes. You will also get access to those events by registering now.
See you 27 and 28 October!