Atlas Professionals – Future of Offshore Wind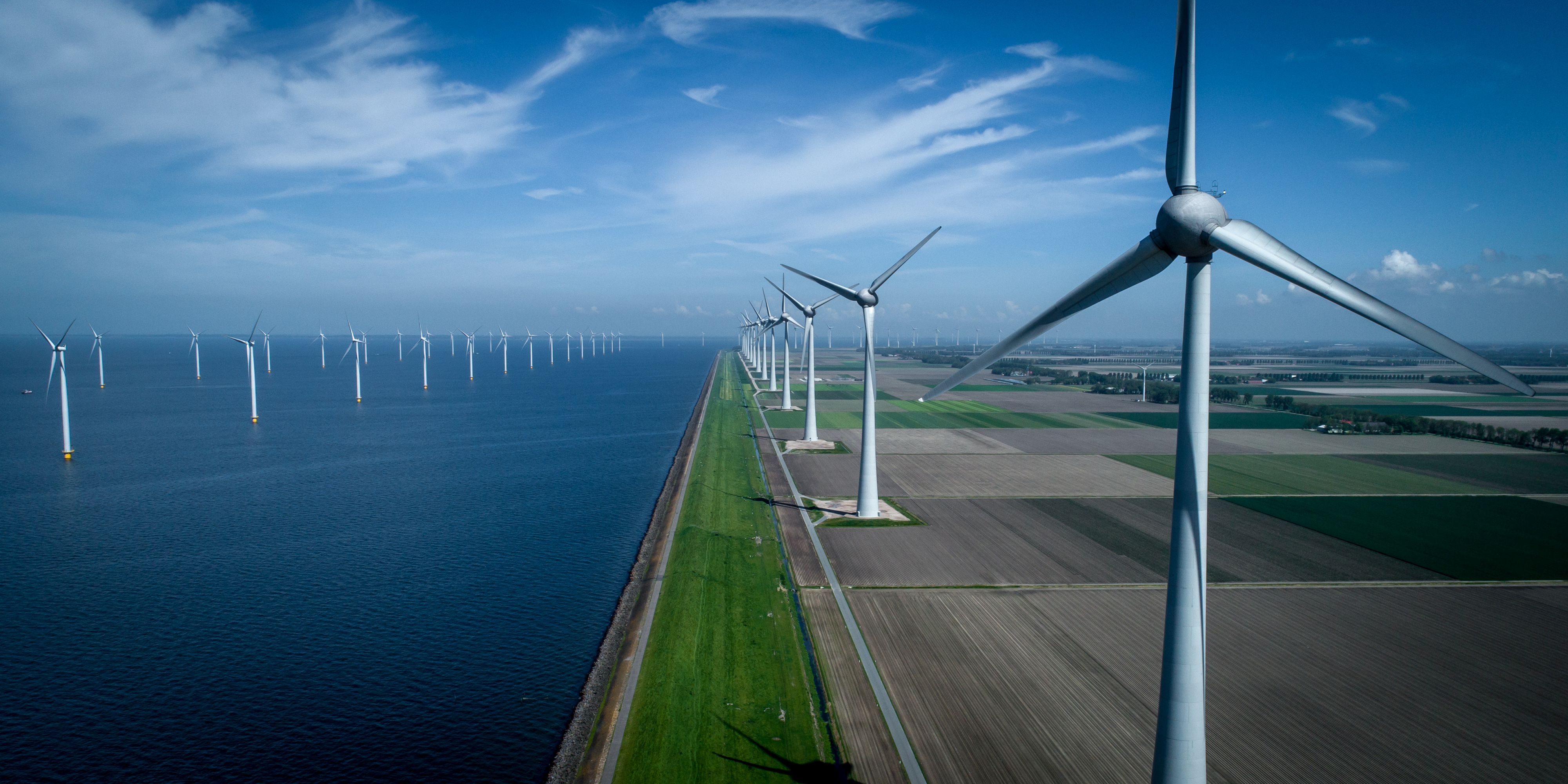 Atlas Professionals – Future of Offshore Wind
Looking at the future of the wind industry, Atlas sees it as their responsibility to prepare the next generation for the boom in offshore and onshore wind.
In spite of its relatively remote location, the town Vlissingen is the place to be for Renewables in the Netherlands. Not only the offshore wind farm sites Borssele 1&2 (Ørsted), 3&4 (Blauwwind) and 5 (Two Towers), but also East Anglia ONE (ScottishPower Renewables and Vattenfall) and multiple onshore sites are (to be) serviced through North Sea Port and Zeeland Airport.
Atlas' Renewables department at the company's HQ in Hoofddorp, the Netherlands historically only focused on white collar roles. Recently it expanded its focus to include blue collar roles too due to the Dutch wind roadmap and increased client demand. The Renewables hub in Vlissingen still mainly focuses on blue collar roles. Miranda de Kraker, Vlissingen-based Account Manager Renewables, recounts setting up the wind hub back in February 2018: "At the time we already had a Renewables office in Bristol (UK) to service our global wind clients. We knew the Netherlands was going to make big steps forward and Zeeland would be the place to be. It was a strategic move to open the Renewables hub here and looking back I'm confident to say it proved to be a successful one."
RECRUITING OUTSIDE THE BOX WITH WIND EXPERIENCE DAYS
By and large, Miranda brings people together and shares her knowledge of the industry. A prime example of this are the Wind Experience Days she helped organise. This in collaboration with an educational institute DOB Academy and a client based locally to the event, focussing on generating interest in the wind industry and tackling the skills shortage. "And with some great results," says Miranda, who ensured attendees could experience first-hand what a day in the life of a wind professionals looks and feels like. "The Wind Experience Days are open to everyone who's interested in the renewables industry, but we're specifically targeting students on the one hand and professionals that are already in a service job in another sector and are interested in making the move towards renewables on the other hand."
"The Wind Experience Days opened a lot of eyes. There were students that have never thought about the wind sector before and we really gained their interest with testimonials, a Virtual Reality (VR) experience, workshops and PPE demonstrations, to name a few. They know now where to find Atlas and have an understanding of the supply chain in Offshore wind once they graduate. The marketing impact of such a day is tremendous."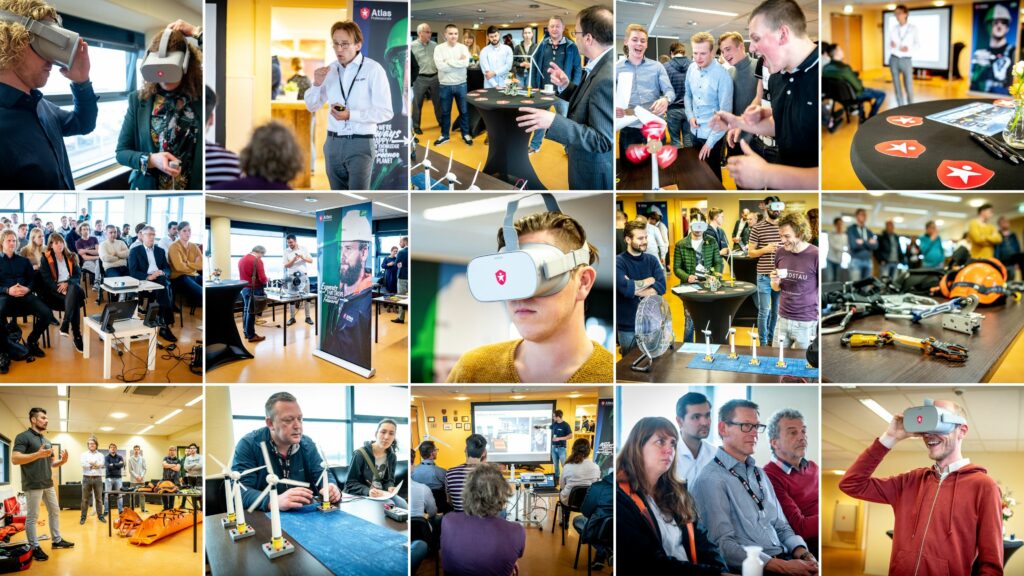 BLUEPRINT FOR FUTURE SUCCESS
Looking at the future of the wind industry Miranda sees it as Atlas' responsibility to prepare the next generation for the boom in offshore and onshore wind. "We, as a recruitment specialist are committed to tackle the manpower challenge by working together with education institutions and clients. Together, with a collaborative approach, we can make big steps," she says. "We really want young people to receive technical education and then go for renewables once they graduate."
"The future offshore wind is huge. With the government having agreed to complete five offshore wind farms by 2023, we need to keep investing in offshore wind. I feel though that the most difficult period is behind us as the construction and operations basics have clearly been established. The blueprint is there, and we can improve it now. We're ready and excited to step forward!"
Are you interested? Visit www.werkenindewind.nl for more information.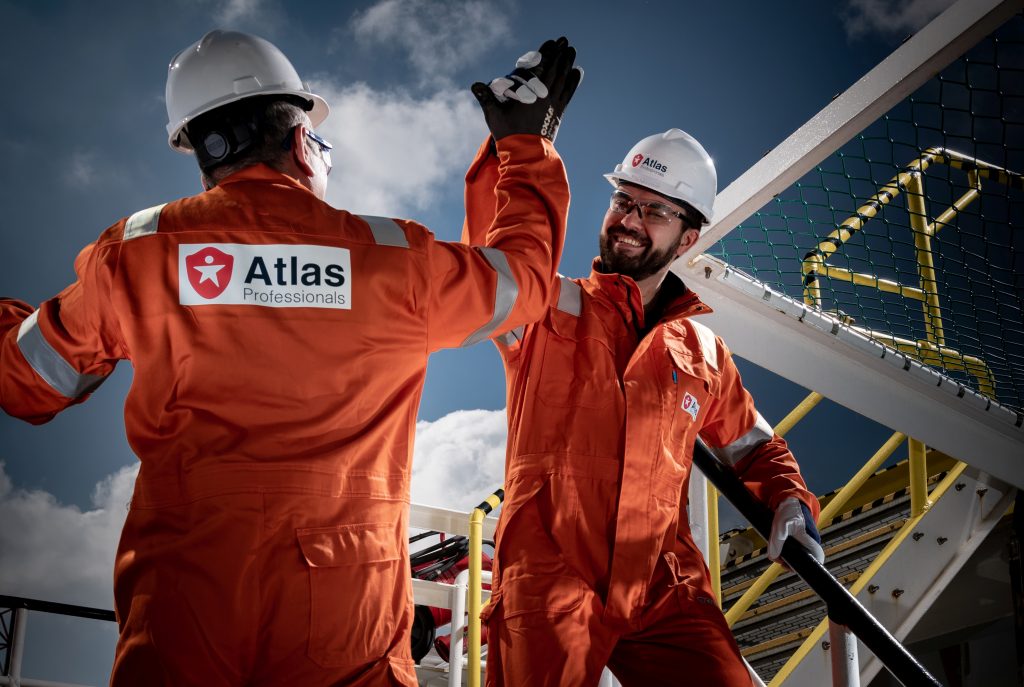 Do you want to know more about Atlas Professionals and their career opportunities?