Temporary Works Design
Engineered to function
We design, engineer and have fun! We are Temporary Works Design (TWD). We develop the methods and design the equipment contractors need to efficiently realize major construction projects. We have a track record of great projects which we are extremely proud. Our projects range from the design of tools that helped realize more than 80% of the wind farms in Europe to a temporary foundation for the Rijksmuseum. Flexibility, practicality and creativity are the driving forces behind all our designs.
At TWD, we highly value your professional and personal development. Our success is determined by the growth and initiatives of our employees. Not only to ensure that all projects are engineered on a high level, but also to broaden each person's knowledge.
TWD has a young and professional team, where starting employees quickly develop and are encouraged to grow their responsibilities. We believe in learning by doing and learning from your fellow colleagues. You will be designing unique structural and mechanical installation tools for a wide variety of on- and offshore construction projects. The fast-paced projects require your involvement from design to construction. Next to technical topics, we also focus on project management and soft skills that you improve not only by learning from your own gained experiences and colleagues, but also during various workshops. This is to ensure a steep learning curve to give you the opportunity to develop further in your professional career.
JOIN OUR TEAM
Working at TWD means you will be amongst creative, talented and ambitious people. Your first week will be filled with training and useful workshops to help you with a smooth start when you become part of cool projects. Hard work should be rewarded, that's why we plan a yearly company trip to a surprise destination, next to the Friday afternoon Drinks and other fun activities. It's the perfect occasion to blow off some steam and to get to know your colleagues better.
If you're thrilled by the chance to work on exciting projects and to develop yourself as a young professional, apply now! Please send your letter of motivation and CV to [email protected] or contact HR via +31 10 294 03 74.
We look forward to meeting you.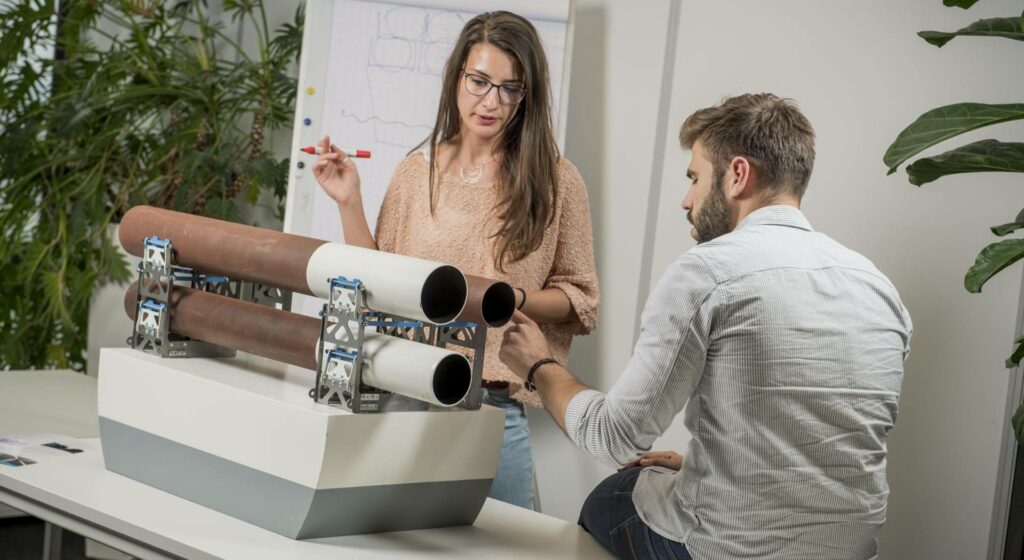 "Working at TWD means you will be amongst creative, talented and ambitious people."
Facts about
Number of employees: 165
Sectors: Maritime services, Offshore energy
Preferred educational level: Bachelor, Master
Field of study: Technical
Preferred education: Offshore Engineering, Civil Engineering, Mechanical Engineering, Structural Engineering, Aerospace Engineering, Architecture, Maritime Engineering, Industrial Design or any other technical study
Career level: Student, Stagiair, Starter, Young Professional, Professional
Open vacancies: For an accurate overview of our vacancies, please visit our website www.twd.nl/careers