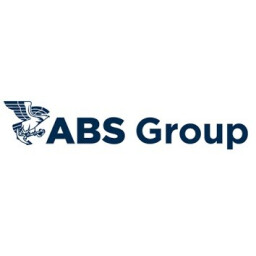 ABS Europe Ltd
Classification Surveyor
ABS Europe Ltd are recruiting for a Classification Surveyor to be based in our Rotterdam office. ABS provides services to marine & offshore vessels, as well as ISM/ISPS audits and MLC inspections and vendor inspections.
This is an entry level Classification Surveyor role suitable for individuals with marine experience seeking to begin their career in Class as a Surveyor. In this role you will perform surveys and examine and report on vessels and other marine structures. This will be during and after construction and relative to compliance with the applicable requirements for maintaining the vessel in Classification with ABS. These will meet associated statutory and special service requirements related to Safety of Life at Sea, Loadline, Tonnage, Cargo Gear, and Pollution Prevention certification.
Our ideal candidate will have a Marine Engineering and/or Mechanical Engineering degree with sea going experience as a Marine Engineer experience.
Requirements:
Essential – EU passport holder currently residing in Rotterdam area
Essential - Degree or equivalent from a higher recognized institution within a relevant field of engineering/Marine
Qualification from a suitable marine or nautical institution and relevant seagoing experience as a certified ship officer, and
Essential - Proficiency in the English language (written & verbal) commensurate with their future work.
Useful but not essential - Dutch language (written & verbal)
ABS is committed to setting standards for safety and excellence as one of the world's leading classification organizations. In a constantly evolving industry, ABS works alongside its partners tackling the most pressing technical, operational, and regulatory challenges so the marine and offshore industries can operate safely, securely and responsibly.
The Company does not discriminate against any employee, or applicants for employment, based on personal characteristics such as:
• Race • Color • National origin • Gender • Age • Physical or mental disability • Marital status • Sexual orientation • Gender identity • Veteran status • Citizenship status • Religion • Transgender status • Creed
The Company is firmly committed to providing equal opportunity in all aspects of employment and personnel practices, including recruitment, advancement, salary and benefits, termination and retirement processes.