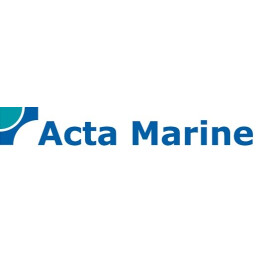 Acta Marine
Junior Operations Project Coordinator
Acta Marine seeks a Junior Operations Project Coordinator to manage her vessels around the globe.
At Acta Marine, we operate our diverse fleet of vessels in areas that can have a big positive impact on current global challenges. The effects of climate change are evident, and we support our clients in the Coastal Infrastructure and Offshore energy industries to help battle these challenges.
We deliver excellent marine support for coastal infrastructure and offshore energy markets. As leading marine support provider, we add value to our clients, and we strive for durable profitability. By continuously adapting and improving our services and assets we enhance sustainability and contribute to the decarbonization and greenhouse gas reduction of the offshore value chain.
As a Junior Operations Project Coordinator you will be part of a highly engaged team with ambitious business targets. We set the bar high for ourselves and the organization, maintaining a result driven mind-set while striking a positive work/life balance. This position is a unique opportunity for a pro-active individual who will support us in building a culture of operational excellence across our fleet.
WE OFFER
The opportunity to become part of an ambitious team with a dedicated portfolio of vessels;
A position at a financially sound family-owned business with a long-term outlook;
An international work environment and the possibility to work at places where our vessels are deployed;
Opportunities for personal and professional growth in a dynamic business environment;
Competitive compensation package.
PURPOSE OF THE POSITION
The Junior Operations Project Coordinator is responsible for the daily operational coordination of assigned vessels ensuring; safety, quality, crew, equipment delivery and cost objectives.
KEY RESPONSIBILITIES:
Responsible for the daily operations of dedicated vessels ensuring the correct delivery of the contract as required by our clients;
First point of contact for our customer during the execution of the contract, optimizing long term margins and strong customer relations;
Budget responsible during execution of contract and maintaining optimal Project Cost Management;
Anticipates and proactively manages clients wishes and changing demands during the project;
Liaises closely with seafarers and other departments on daily/weekly basis e.g. crewing, commercial, technical and QHSSE regarding a variety of tasks and responsibilities.
First point of contact for crew personnel regarding all operational matters of assigned vessels;
Ensures that the crew on assigned vessels execute proper reporting, maintenance, and housekeeping during the assignment;
Ensures at the end of the contract that the vessel is returned in accordance with Acta Marine standards.
WHO ARE WE LOOKING FOR:
Bachelor degree (e.g. Maritime Operations or Shipping and Transport);
Good understanding of relevant BIMCO standard maritime contracts;
Experience in a similar maritime operational position and seagoing experience as nautical officer, is a plus;
Knowledgeable on processes and procedures within the Maritime industry (QHSSE, Contracts etc) is a plus;
Fluency in English is a key requirement of the position
Position requires frequent traveling and irregular working hours.
PERSONAL ATTRIBUTES:
Strong willingness to learn;
People management skills;
Ability to see the big picture and taking all stakeholders into account;
Ability to lead and work in a multi-disciplinary and multi-lingual team;
Valuing sustainability;
Good interpersonal skills, with initiative, prepared to make a difference and interact with diverse counterparts both, internally and externally and intercultural;
Problem solving skills;
Hands on operationally and commercially driven;
Good business communication skills for both external and internal audiences.
Are you excited about our company, and do you think you are suitable for the position of Junior Operations Project Coordinator? You can apply through our website using the buttons below. At Acta Marine, we support diversity and are committed to creating an inclusive environment for all employees. Therefore, we encourage everyone who is enthusiastic about our vacancy to apply Should you wish to know more about this position you can contact Julius van der Werf, General Manager Operations, via: +316 222 920 29.