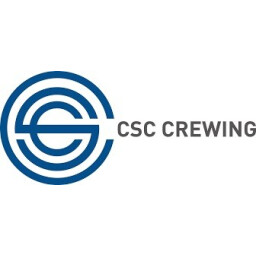 CSC Crewing B.V.
HWTK voor Havendienst
Who is our client?
Onze klant levert havensleepdiensten in de haven van Rotterdam.
What will be your job?
Als HWTK <3000KW heb je ervaring met het werken op kleinere werkboten zoals sleepboten of multicats. De werkzaamheden die in Marad staan voer je uit en je bent hands on. Als je er zelf niet uitkomt dan los je het probleem op met de technische dienst. Je slaapt aan boord en je werkt in tornen van 2 weken op, 2 weken af.
What are your qualifications?
• in bezit van vaarbevoegdheid Chief Engineer <3000KW of hoger
• Bezit van een zeemansboek en een geldige medisch keuring;
• Goede kennis van de Nederlandse en Engelse taal;
• Een mentaliteit van handen uit de mouwen, zelfstandig aanpakken en willen blijven leren
• Je hebt flexibele houding ten aanzien van werktijden.
What can you expect?
CSC Crewing is no nonsense bedrijf.
Zeevarenden en baggeren professionals voelen zich bij ons thuis. Je werk vindt plaats in een uitdagend en inter nationale omgeving. Daarom bieden we je een competitief salaris met uitstekende voordelen die passen aan je achtergrond en ervaring.
Who are we?
CSC Crewing BV is een Nederlands crewing agency. Wij leveren professionals aan de maritiem, offshore en energy industrie. CSC Crewing heeft een eigen kantoor in Nederland, Litouwen en de Filippijnen en een wereldwijd netwerk van agentschappen.
How do you apply?
Solliciteer nu gelijk of neem bij vragen contact op met de consultant.
More jobs from CSC Crewing B.V.
CSC Crewing is op zoek naar ervaren kapiteins die geïnteresseerd zijn om mee te werken aan Aramco en...