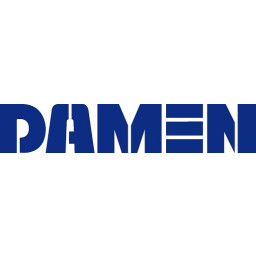 Damen Naval
Junior Constructeur/ Tekenaar
Damen Naval biedt jou een leuke carrière die zowel uitdagend als spannend is. Damen Naval is onderdeel van het familiebedrijf Damen Shipyards Group en is gevestigd in Vlissingen en Schiedam. Op basis van tientallen jaren opgebouwde ervaring biedt Damen Naval marines wereldwijd een breed scala aan defensie- en veiligheidsschepen. Damen Naval heeft meer dan 420 schepen geleverd aan tevreden klanten over de hele wereld en heeft gaandeweg een uitstekende reputatie opgebouwd. Are you ready for duty?
Als Junior Constructeur/ Tekenaar werk je aan het opzetten van de scheepsconstructie in 2D en 3D CAD-software op basis van de eisen van de klant en regelgeving. Je maakt deel uit van een team met andere constructeurs en constructierekenaars onder leiding van een Team Lead. Samen met het team werk je aan het opzetten van constructieplannen, tekeningen en indelingen waarbij je rekening houdt met zaken als gewicht, maakbaarheid en onderhoud. Je werkt nauw samen met andere teams, zoals systeem en indeling engineers, om tot de beste technische oplossingen te komen.
Als Junior Constructeur/ Tekenaar ben je verantwoordelijk voor:
Opzetten van constructieplannen, sectie- en fundatietekeningen en ook buitendekse indelingen in 2D en 3D CAD-software.
Samenwerken in het team om tot het best mogelijke product te komen voor onze klanten.
Bijdragen aan de ontwikkeling van de engineeringafdeling.
Als Junior Constructeur/ Tekenaar beschik je over het volgende:
MBO-4 diploma engineering, werktuigbouwkunde, maritieme techniek, scheepsbouw e.d.
Je bent geïnteresseerd in scheepsconstructies en werkt graag samen met anderen.
Je werkt graag met 2D en 3D CAD-systemen zoals Catia, Solidworks e.d.
Een positieve mentaliteit en de bereidheid om van anderen te leren.
Goede beheersing van de Nederlandse en Engelse taal, zowel schriftelijk als mondeling.
Als Damen Naval hechten wij veel waarde aan onze medewerkers en ondersteunen de professionele en persoonlijke ontwikkeling. Daarom investeren we in al onze medewerkers door:
Een uitgebreide introductie in de scheepsbouw.
Doorlopende leermogelijkheden.
Een goed salaris met secundaire voorwaarden.
Ben je geïnteresseerd in de functie van Junior Constructeur/ Tekenaar en herken je jezelf in de functieomschrijving? Kom dan gerust eens langs voor een oriënterend gesprek of solliciteer direct via de Damen career portal. 
Kijk voor meer informatie over de vacature, Damen Naval of het sollicitatieproces op de webpagina werken bij Damen Naval of bel de afdeling Recruitment op 0118- 485 000.


Houdt er rekening mee dat een pre-employment en veiligheidsscreening en -onderzoek deel uit maken van het werving en selectieproces.

Damen Naval keurt het commercieel gebruik van deze advertentie niet goed. Acquisitie en het voordragen van kandidaten zonder uitnodiging wordt niet op prijs gesteld en zal niet in behandeling worden genomen.
Please note that Damen Naval is closed from August 1 to 15 and the recruitment department will enjoy their vacation in August. After this period, they will respond to your application as soon as possible.