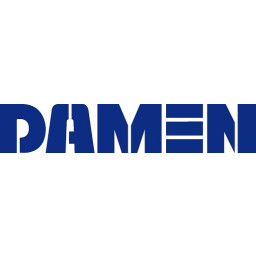 Damen Naval
Tactical Purchaser (Project Based)
Damen Naval offers you a career that is challenging, exciting and fun in equal measure. The Naval division of the family-owned Damen Shipyards Group is established in Vlissingen and in Schiedam. It is a company with more than 1.000 professionals, and a rich tradition of naval shipbuilding, its original roots stem back more than 150 years. For more than 50 years Damen Naval has been the dedicated shipbuilder for the Royal Netherlands Navy. Based on decades of accumulated experience, Damen Naval offers navies worldwide a broad range of defence and security vessels, ranging from 7m to more than 200m in length. Damen Naval is the only supplier of naval vessels in the Netherlands. Damen Naval has delivered more than 420 vessels to satisfied customers all over the world and has earned a reputation for excellence along the way. While taking pride in heritage, Damen Naval is also looking towards the future. Are you ready for duty?
Are you ready to take your procurement skills to the next level? Damen Naval in Vlissingen is in search of a seasoned Interim Tactical Purchaser to join our project teams and make an impact in the world of maritime innovation.
As Interim Tactical Purchaser at Damen Naval, you will play a crucial role within one or more project teams, guided by our Project Manager Procurement. Your mission? To efficiently procure products, materials, services, and outsourcing activities in alignment with project objectives and timelines.
As Tactical Purchaser (Project Based), you will be responsible for:
Monitoring and reporting on cost trends for key commodities.
Ensuring the completeness and accuracy of supplier contracts, considering all cost variables.
Conducting research, qualification, and evaluation of suppliers and sub-contractors on a project basis.
Initiating market research and fostering supplier development to establish and maintain a dependable supply base.
Spearheading improvement processes with suppliers, driven by supplier qualification and evaluation.
Collaborating in category management, defining category strategies, and executing them effectively.
Providing dependable data for budgeting and cost price calculations.
Developing and maintaining quotation evaluations and critical performance metrics.
Managing and coordinating the entire procurement process, from specification to selection, evaluation, contracting, contract management, and aftercare, following established procedures and project boundaries.
Crafting proposals for standardization, forging framework contracts, and diligently monitoring and upkeeping them.
As Tactical Purchaser (Project Based), you need to have:
Technical Bachelor degree, preferably accompanied by Nevi-1 and Nevi-2 certifications or a willingness to enrol in these courses.
A minimum of five years of hands-on experience in a technical environment, with a strong background in procurement.
Exceptional negotiation skills, combined with assertiveness and a self-directed, well-organized approach.
Proficiency in both Dutch and English, both written and spoken.
Excellent antecedents because a pre-employment security screening is standard part of the recruitment procedure.
Permanent multiyear EU citizenship combined with permanent EU work visa are all requirements of the recruitment process for viable candidates, given the military nature of clients and projects.
At Damen Naval we highly value our employees, and we will support your professional and personal development. To that end we invest in all our employees by offering:
A technology and innovation focused dynamic international work environment.
On-going learning and development opportunities within a diverse and rewarding work environment.
An active social environment in terms of business culture, events & sports.
If you are a skilled Tactical Purchaser with a passion for naval projects and meet the above requirements, we invite you to apply for this opportunity at Damen Naval. Join our team and contribute to the successful naval projects. 

For more information about the vacancy, Damen Naval or the application process, please visit the Damen Naval website, the Damen Career Portal or call the Corporate Recruitment department on +31 (0)118- 485 000.

Please note, that only candidates with a permanent EU citizenship together with a permanent valid EU work visa can be considered as viable candidates. A pre-employment and security screening and investigation form part of the recruitment process. #LI-DNS1
Damen Naval does not approve commercial, contractor and/or agency or other commercial use of this advertisement. Proposing candidates without invitation is not appreciated and will not be considered.