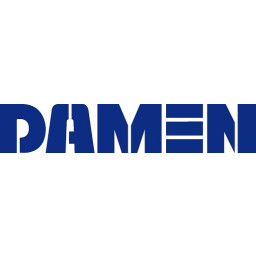 Damen Offshore & Specialized Vessels
Project Designer
Are you the Engineer/ Designer  capable of translating customer requirements into a design exceeding their expectations? Do you look at improving standards as an essential part of your job? Then we are looking for you! 
We are hiring for the Design & Proposal department specialized in Dredging & Mining projects. 
About us
Damen Offshore & Specialized Vessels
We design and deliver maritime projects for various markets like defense & security, public transport, offshore and dredging.
Our projects are Engineered to Order (ETO). Which means we are involved throughout the project, from the commercial phase and building the PM strategy, until commissioning, delivery and warranty. This makes our work very challenging because the environment is complex and we have a lot of stakeholders.
We work in close cooperation with various internal departments, (sub)contractors, teams on the shipyard and of course the client and her representatives.
We do this with an international team of 'can-do' people that are developing new and innovative technologies and ways to support customers and push for a more sustainable maritime industry.
As a Project Designer you are eager to adept or design a vessel in accordance with the customers' requirements and in addition work on continuously improving standards.
Designing or adapting vessels (in 2D, 3D and/or Renders), in close cooperation with Design & Proposal Engineers, and in accordance with the customer's requirements. This in relation to classification, laws and regulations in various countries, new trends in the market and 'fit for purpose' of the design;
Meeting the Damen standard: a recognizable appearance of products and application of innovative techniques;
Assisting in creating  optimal presentations of our products, in accordance with the house style, by preparing sales documentation, delivery sheets and product sheets/ brochures;
Working closely together with other internal departments, answering technical questions;
Participating in design teams, researching ideas and establishing improvement of products;
Following developments in (industrial) design and functional requirements for ships;
Making proposals for adaptation, renewal and standardization of design and layout.
To be successful as a Project Designer/ GA plan engineer you bring the following:
An intermediate vocational education (MBO degree) in Naval Engineering (or in Mechanical Engineering combined with affinity with shipbuilding);
Preferably some relevant work experience;
Advanced knowledge of and experience with AutoCAD and Rhinoceros3D
Knowledge of Photoshop/ render/ animation software is a plus;
A 'hands on' mentality, self-reliance and independence;
Good communication skills, in English and Dutch;
Accuracy and customer-orientation;
The ability to set priorities and to work efficiently.
At Damen we realize that supporting and managing talented individuals is of great importance. We understand that the key to success is to find the right person for the right job. That is why we continuously invest in your development.
We offer a competitive package of employment terms, based on our collective labour agreement Meta-Lektro.
- over 40 days of annual leave
- possibilities to combine working in the office and from home
- an extensive employee manual with supplementary regulations
For questions about the vacancy and application process please contact our recruitment specialist, [email protected]
We do not approve of a commercial, contractor and/or agency acquisition or commercial use of this advertisement. Proposing candidates without invitation is not appreciated and will not be considered.
More jobs from Damen Offshore & Specialized Vessels
Damen Offshore & Specialized V...