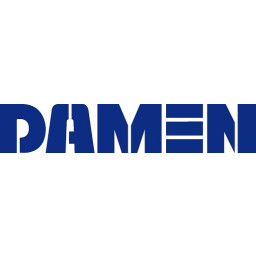 Damen Workboats
Technical Author
Are you the Author who can turn technical drawings into readable text? Do you like making complex things look easy? Then we are looking for you as a Technical Author, join us!
At Damen Workboats our goal is to develop, design, and construct a portfolio of tugs, dredgers or workboats in the most effective and efficient manner, primarily based on series production of (smart-customized) standard designs. Damen Workboats offers a range of innovative, standardized & smart-customized designs, fulfilling current and developing market demands, with well-balanced levels of quality, service, price, and delivery time thereby providing optimal solutions for our clients.
Within Damen Workboats, the Engineering department is responsible for the development of new ship-types, maritime solutions and the management of standard ship-types.
Within this department Engineering, there is one team responsible for the development of the standard systems, parts and solutions: Team Standardization. This highly innovative team develops and maintains all the building blocks which will help Damen to reduce costs, lead-time and improve quality.
As a Technical Author you are part of the Standardization Team. You will assist the Engineers by developing all kind of documents which are necessary besides the technical drawings, This specific role will be focussed at design philosophies bur will also include handbooks, commissioning manuals and protocols, trainings, etc. This documentation needs to support and explain the technical solution to all relevant departments within Damen Workboats.
As a specialist Author you are the one who is able to translate technical drawings into manuals, processes, etc. You like making this as simple as possible so every user will be able to understand. 
This requires creativity and communication skills. 
As a Technical Author you:
Create new documentation and improve existing documentation;
Create clear and unambiguous content for the technical documentation of standardized solutions;
Collect the necessary information through available documents, technical drawings and Subject Matter Expert interviews;
Analyze and assess the available information;
Capture content and resources that are relevant to the audience;
Understand our writing style guide and adds to or refines it;
Are able to set-up template documents, so texts can be reused over various document types;
Will cooperate with other Technical Authors within the company;
Manage your own projects, including planning and budget.
In order to be succesful in this role you bring:
A working/thinking level at Bachelor level, preferably in a technical study;
Experience in working as a Technical Author;
Experience with Adobe FrameMaker. Experience with XML, DITA and CCMS is considered a plus;
The ability to write clear and concise in the English and Dutch language. Experience with Simplified Technical English is considered a plus;
The ability to be part of a team, but  you can also complete a project by yourself;
Flexible towards shifting priorities when necessary.
We want to make sure you are a happy Technical Author, so we will support you to develop yourself in this position. We are a growing organization where innovation is the driving force. Entrepreneurship is in our DNA, and that's why we continue to grow and innovate and offer plenty of opportunities. All you have to do is grab them.
We offer you:
Personal guidance, freedom, varied work and a work environment where your opinion counts;
An excellent benefits package tailored to your experience and education level;
A work from home policy;
A dynamic international working environment focusing on technology and innovation;
An open, informal, no-nonsense culture with short communication lines;
An active social environment in terms of business culture, events and sports.
We look forward to meeting you! Do you need more information? Don't hesitate to get in touch with Gerard Eggink (Recruiter) 06-10 26 55 93
Damen Workboats does not approve of a commercial, contractor and/or agency acquisition or commercial use of this advertisement. Proposing candidates without invitation is not appreciated and will not be considered.
More jobs from Damen Workboats
As a Proposal Engineer you prepare proposals based on requirements from customers in close cooperati...
As a Technology Specialist Electrification, you are responsible for the development of the technolog...