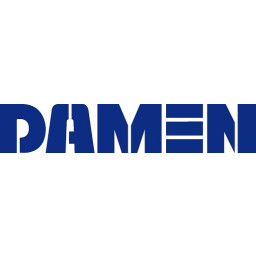 Damen Yachting
Senior Project Manager SuperYachts
Damen Yachting is the master yacht builder behind more than 100 Amels superyachts, SeaXplorer expedition yachts, Yacht Support vessels and major yacht refits. We have a rich history in luxury yacht building. We are a Dutch family-owned yacht builder and proud of our long pedigree of craftsmanship. From our locations in Vlissingen in the Netherlands and Gdynia in Poland, our strong team of approximately 450 yacht building professionals is the foundation of our successful growth. Together with hundreds of specialist co-makers, we deliver what we promise with unrivalled knowhow and a passion for innovation. Damen Yachting is the yachting division of the Damen Shipyards Group, the world's leading specialist ship builder, which operates 35 yards globally with 12,000 employees.
For our office in Vlissingen we are looking for an enthusiastic, communicative and experienced Project Manager (40 hours).The Project Manager is responsible for the progress, execution and financial results of his projects. This includes, among other things, coordination and monitoring of the progress of engineering activities, production- and delivery planning for the benefit of our customers.
Contributions from technical, financial and organizational expertise, during contract phase.
Determining the project plan according to the standard from the sales contract.
Forming and motivating the project team and suppliers.
Setting work goals for his project team members, monitoring their implementation and making functional adjustments where necessary.  
Monitoring the realization of the project.
On-time escalation to the department head in case of increasing project risk and / or deviation from the scope.
Coordinate and take care of contacts with the owners (representative) in which progress is discussed and problems are anticipated and resolved unambiguously.
Ensure the correct transfer of the project after delivery to the Customer Care department.
Make proposals for improving the products, organization, processes and methods within and outside his department and encourage others within the organization to do the same.
Ensuring synergy in his project team.
We are looking for a team player with an innovative mindset, excellent communication and advising skills with the following experience:
Training and knowledge:
Minimal Bachelor degree (preferably Maritime or Mechanical engineering).
At least 10 years of experience in the shipbuilding industry
Knowledge of shipbuilding, the processes, the organization and its environment.
Knowledge of project management (IPMA) and risk management.
Knowledge of legal and financial aspects.
Personal characteristics:
Customer-oriented
Focus on results and quality.
Orderly work approach.
Functional steering capacities.
Team player: learns from colleagues, learns colleagues and knows how to deploy team qualities at the right time.
Helicopter view and analytical skills.
High degree of (self) discipline, play by the rules
We highly value our employees and support your professional and personal development. Therefore we invest in all our employees by:
A technology and innovation focused dynamic international work environment;
A competitive salary package & other benefit;
On-going learning opportunities within a diverse and rewarding work environment
An active social environment in terms of business culture, events & sports
Due to summer holidays, the application procedure may take longer than usual. We appreciate your understanding and will get back to you after the holidays.
More jobs from Damen Yachting