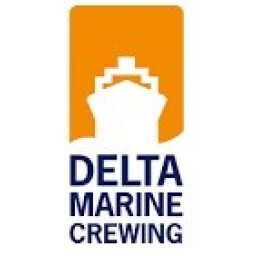 Delta Marine Crewing B.V.
Eerste stuurman productentanker
Eerste stuurman gezocht die met een aantrekkelijk vaar- en verlofschema dicht bij huis wil varen.
Bij voorkeur heb je enige ervaring op tankers maar ook als je dit graag op wilt doen ben je van harte welkom om te solliciteren. Het schip vaart in Noordwest-Europa met een vaar- en verlofschema van 4 weken op, 4 weken af. Als ideale kandidaat heb je ruime ervaring met het navigeren in de drukke gebieden van de Noordzee. Het schip vaart voornamelijk tussen het Verenigd Koninkrijk en Nederland. De bemanningswissels zullen hierdoor over het algemeen in een Nederlandse haven zijn, dus geen last van de drukte op luchthavens tijdens de opgaande en afgaande reis!
Het betreft een positie met vaste rotatie bij wederzijdse tevredenheid. Indien dit is wat je zoekt solliciteer dan direct.
Wij vragen :
Enkele reizen ervaring in de functie van eerste stuurman
Relevante trainingen en certificaten up-to-date
Actieve en flexibele werkhouding
Goede beheersing van zowel de Nederlandse als Engelse taal in woord en geschrift
Wij bieden:
Bij wederzijdse tevredenheid een vaste rotatie van 4 weken, 4 weken af op een vast schip.
Locatie :
Europa
Contact
Indien deze vacature aansluit bij de koers die jij wilt gaan met je carrière mail je met ons via [email protected], bel of WhatsApp je met ons op +31(0)118470909 of solliciteer direct via onze site vaarbanen.nl.