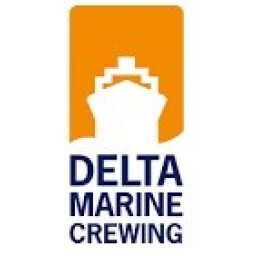 Delta Marine Crewing B.V.
Machinist TSHD Bagger
Wij zijn voor onze opdrachtgever op zoek naar een machinist voor een TSHD. De machinist richt zich op het onderhoud en de reparaties aan de technische installaties aan boord. De bemanning bestaat grotendeels uit Nederlandse officieren. Onze opdrachtgever heeft een grote vloot van moderne schepen wereldwijd varen binnen.

Wij vragen:
Vaarbevoegdheid minimaal 'Officer in charge of an engineering watch'
Alle certificaten en documenten up to date
Goede beheersing van de Engelse taal in woord en geschrift
Wij bieden:
Marktconform salaris
De mogelijkheid om ervaring op te doen in deze sector op moderne schepen
Bij gebleken geschiktheid behoort een vaste aanstelling tot de mogelijkheden
Een gunstig rotatieschema.
Sector
Bagger
Rotatie schema
Maandag ochtend tot zaterdag ochtend
Locatie
Wereldwijd
Beschikbaar vanaf
01.01.2022
More jobs from Delta Marine Crewing B.V.
Delta Marine Crewing B.V.
Voor een scheepsbouwer zijn wij per direct op zoek naar een ervaren Project inkoper.