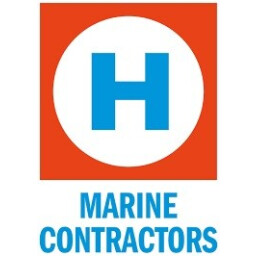 Heerema Marine Contractors
Mate 2 SSCV
About the Job
As the officer of the watch on the bridge you are responsible for the safe operation of the ship and execute assigned activities and tasks, e.g. ballast activities, monitor movements of tugs, barges, supply vessels and other vessels around the ship. Furthermore you maintain the position of the ship using DP or anchors in accordance with Chief Mate's bridge orders, International Regulations and good seamanship practice.

Daily activities:
Responsible for the safety programs on board (safe working and SHE related procedures and emergency response, operational lifesaving and safety equipment);
Manage emergencies, change and risk (Deviating from set courses, Participating in regular First Aid refreshers on board);
Monitor weather forecasts and navigational warnings and take adequate and timely actions when needed;
Keep the vessel in a safe position as required during construction activities by adjusting anchor wires;
Monitor movements of other craft in the spread when they are coming alongside or moving away from crane vessel;
Check the position of the vessel and anchor buoys at regular intervals;
Maintain and determine the position of the vessel at regular intervals;
Cross‐check navigation instruments;
Simulate and perform ballast requirements activities for heavy lifting;
Initiate activities to move away from the location when required;
Execute and document proper maintenance to nautical equipment, safety systems, in accordance with the maintenance program;
Assist the Mate 1 in controlling all movements of personnel, subcontractors and visitors to and from the vessel as per ISPS requirements;
Operational Management such as navigating the vessel, watch keeping on the bridge (wheelhouse), navigate activities, operate the DP system including DP trials, function tests and reporting.
Requirements
This position requires an hands-on Mate, who is eager to practice his or her knowledge in this multifaceted job. Furthermore, you have:
A Bachelor Nautical degree;
Licensed Mate, full DPO certificate;
Minimum of 2 years' of relevant (offshore) working experience;
A result oriented mindset, take ownership and are a team player;
Excellent command of Dutch and English, both spoken and written.
What we offer
We believe that our workforce is our most valuable asset and that we need to take care of our employees. This belief is why, if you join Heerema, you will enjoy benefits such as an excellent remuneration package with a competitive salary, an attractive bonus scheme, a leading pension program, and various insurances.

Heerema also offers opportunities for variation within a challenging job that gives plenty of room for using your initiative. You will work with highly skilled colleagues within our offices, and also onboard the world's largest crane vessels, each offering excellent facilities. We also support personal development through training and relevant courses.

Heerema has a 5 weeks on / 5 weeks off working schedule but this may fluctuate due to the nature of our activities.

Disclaimer for recruitment agencies

Heerema Marine Contractors does not accept any unsolicited applications or CVs from recruitment agencies.