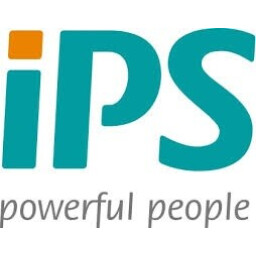 iPS - Powerful People
Service Technician (Electrical)
Do you like field work and solve the impossible, on short notice, around Europe? Then you are the Service Technician that iPS Select is looking for!
Function description
Our client is a manufacturer and supplier of Blast Resistant Modular buildings for applications in the oil, gas and petrochemical industries requires a Service Technician. With your home base in and around Rotterdam, your main responsibility is service the fleet of Blast Resistant Modular buildings to Petrochemical, Oil & Gas clients and Maintenance & Turn Around contractors located in Europe. What you can expect:
A full time role, with frequent travel across Europe, sometimes offshore;
A solid salary between €2,500 and €3,000 per month;
Shift allowance
Benefits including, but not limited to: company contributed pension plan, company car and more;
Requirements
How your working day will look like:
Acknowledge and action customer support requests and complaints to ensure customer satisfaction.
Travel to European locations as required by client and customers and provide remote (office based) technical support to clients across European locations.
Install, repair and service HVAC, electrical and electronic equipment, Fire and Gas monitoring and telecommunications systems equipment, inspection and maintenance of Ex (ATEX) equipment in accordance with the latest industry standards.
Compile detailed technical reports which are to be issued to the customer following a site visit, follow up with customers following service, maintenance or repair works to ensure satisfaction.
Contribute to all aspects of fleet turnaround, repair and claims for damage caused by clients as part of Hire in – Hire out procedures
Support the execution of module refurbishment projects to ensure they are done on time and within budget.
Carry out inspection and reporting activities on both hire and non-hire units, both in house and external as required within company procedures and produce reports on same. This includes acting as internal customer with developed acceptance procedures for new assets being delivered by production into hire fleet.
Contribute to the preparation of quotations by estimating department as required from time to time
Recommend improvements to departmental policy and implement procedures and controls covering all areas of Operations function, so that all relevant procedural/legislative requirements are fulfilled while delivering quality, cost effective service to customers.
Ensure compliance to all relevant QHSE procedures and controls across Operations function to guarantee employee safety, health, legislative compliance, delivery of high quality products/service and a responsible environmental attitude.
You are our candidate:
You have completed an Engineering degree or Diploma. Preferably at HBO level in Electrical, Electronic or HVAC Engineering
You have at least 5 years of experience in a related role preferably in the Oil & Gas and Petrochemical industry;
Strong MS Office skills (PowerPoint, Excel, Word etc.);
Excellent command of Dutch and English;
VCA Vol certified;
BOSIET and HUET certification are desired but not a must;
Finally, you hold a valid European driving licence.
Your modus operandi:
You are a self-starter at heart, with the drive to win!;
You can appreciate working in an international environment;
You clearly have strong interpersonal and communication skills;
Although you have a strong personality, you are also flexible enough to be a team player and develop strong working relationships;
You are result orientated and analytically strong.
Are you excited about this opportunity and do you think you are suitable for the position of Service Technician (HVAC)? Then apply here, or message me directly.