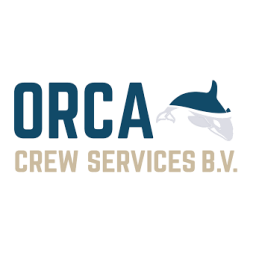 Orca Crew Services
Maritiem officieren gezocht
ORCA Crew Services is op zoek naar zowel nautisch als technisch georiënteerde maritiem officieren voor de zeevaart. Afhankelijk van het actuele aanbod bieden wij mogelijkheden in alle sectoren.
Vereist:
- Minimaal Vaarbevoegdheidsbewijs STCW II/2 Chief mate of III/2-3 second engineer of VII/2 Maritime officer.
- STCW documenten (basic safety training, PSCRB, AFF, SSA, MFA, (GMDSS).
- Medische zeevaart keuring
- Monsterboekje/Zeemansboekje
Wat bieden wij:
- Aantrekkelijke arbeidsvoorwaarden
- Marktconform salaris
- Pensioenfonds afdrachten bij BPF Koopvaardij wanneer van toepassing.
- Werk kleding
Voor meer informatie kunt u bellen naar ons kantoor in Middelburg +31 118724820 of mail direct je CV naar [email protected]
Kijk ook eens op onze website: https://www.orca-crew.com/en/ en LinkedIn profiel: https://www.linkedin.com/in/orca-crew-services-351477141/ voor actuele vacatures.
In overleg bent u altijd welkom voor een goed gesprek en een bak koffie bij ons op kantoor.
More jobs from Orca Crew Services
Voor diverse Nederlandse opdrachtgevers is ORCA Crew Services op zoek naar bemanning.