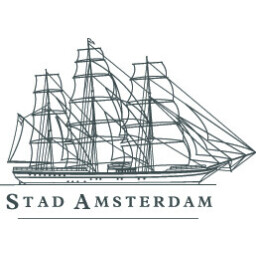 Rederij Clipper Stad Amsterdam B.V.
2de Stuurman
Bedrijfsomschrijving
De Clipper Stad Amsterdam is gebouwd op initiatief van Randstad en de gemeente Amsterdam. Het schip vaart wereldwijd als passagiersschip onder de Nederlandse vlag. Het heeft authentieke rechthoekige zeilen en een scherpe boeg. Op het 60 meter lange, houten dek kunnen de opvarenden genieten van het torenhoge tuig, de enorme ra's en de eindeloze hoeveelheid touwwerk. Het schip heeft 14 luxe passagiershutten en een ruime longroom (voor diners en presentaties) en een bar aan dek. De Stad Amsterdam is beschikbaar voor zakelijke evenementen, luxe cruises en avontuurlijke tochten voor particulieren. Aan boord zijn dagelijks circa 25-30 bemanningsleden aan het werk.
Functie: 2de Stuurman
Rapporteert aan de kapitein
Voert taken uit als 2de stuurman
Is wacht stuurman van 00:00 - 04:00 en 12:00 - 16:00 op zee en met regelmaat officier van de wacht in de haven
Is verantwoordelijk voor alle veiligheidsaspecten tijdens zijn/ haar wacht
Is de toegewezen persoon voor alle navigatie apparatuur
Is de toegewezen persoon voor alle reisvoorbereidingen aan boord
Is training mentor voor stagiair(s) aan boord
Profiel
Ervaring als stuurman op een dwarsgetuigd Tall Ship (min. 1-2 jaar)
Geldige vaarbevoegdheid (Officer in charge of a navigational watch (II/1) of bij voorkeur Chief Mate (II/2))


Geldige STCW certificaten: Basic Safety, Advanced Firefighting, Proficiency in survival craft and rescue boats, Medical First Aid, Designated Security Duties (of SSO), GMDSS, Radar Navigator; Crowd Management; Crisis Management and Human Behavior, Ecdis.
Een geldig monsterboekje en medical certificate



Heeft goede administratieve en organizatorische skills en kan prioriteiten stellen
Is goed in het maken van beslissingen, het coachen van mensen en het werken in een team
Kan goed omgaan met stress onder alle omstandigheden
Is handig met Office Word en Excel
Is handig het onderhouden van het IT netwerk en oplossen van IT problemen aan boord
Spreekt en schrijft vloeiend engels

Voorwaarden
Een 1:1 werk en verlofschema (6-8 weken op/af; 193 werkdagen per jaar)
Werk op een prachtig zeilschip
Internationale werkomgeving
Deel uitmaken van een enthousiast en internationaal team
More jobs from Rederij Clipper Stad Amsterdam B.V.
Rederij Clipper Stad Amsterdam...
Wij zoeken een 3de Engineer om ons technische team uit te breiden! Heb jij een Certificaat Scheepswe...