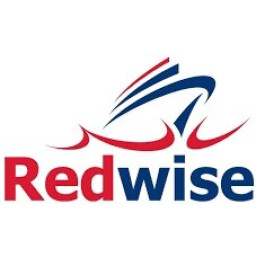 Redwise Maritime Recruitment B.V.
Chief Engineer General Cargo
Wij zijn regelmatig op zoek naar een Chief Engineer met recente ervaring aan boord van General Cargo schepen. Het betreffen vacatures aan boord van een Koopvaardij Schepen.


Taken en verantwoordelijkheden
Het zelfstandig uitvoeren van de operationele werkzaamheden in de machinekamer.
Beheren van de technisch installaties, zowel in de machinekamer als aan dek.
Je bent verantwoordelijk voor het schoonhouden en het onderhoud van de machinekamer.
Het zorgen voor een up-to-date machinekameradministratie.
Functie-eisen
Geldige vaarbevoegdheid Chief Engineer all ships en STCW 2010 documenten.
Minimaal 3 jaar ervaring als Chief Engineer aan boord van een General Cargo schip.
Uitstekende kennis van zowel de Nederlandse als Engelse taal, zowel in woord als geschrift.
Je beschikt over goede communicatie vaardigheden en een positieve houding.
Wie zijn wij
Redwise is een rederij in een bijzondere tak van de scheepvaart. Wij zijn al ruim 100 jaar actief op het gebied van Ship Delivery, het transporteren van schepen op eigen kracht en op eigen kiel. Daarnaast is Redwise al meer dan 30 jaar succesvol als crewmanagement- en detacheringbureau.
Contactgegevens
Heb je interesse in deze uitdagende functie of ken je iemand die interesse heeft? Neem dan direct contact met ons op via 033-421 78 60 of [email protected]
Contactpersoon voor deze vacature is: Brenda van Bezooijen.
More jobs from Redwise Maritime Recruitment B.V.
Redwise Maritime Recruitment B...
Ter uitbreiding van onze poule zijn wij op zoek naar Matrozen.
Redwise Maritime Recruitment B...
Wij zijn regelmatig voor diverse opdrachtgevers op zoek naar een Technische Maritiem Officier. Het b...
Redwise Maritime Recruitment B...
Voor diverse opdrachtgevers zijn wij regelmatig op zoek naar een 2nd Engineer. .