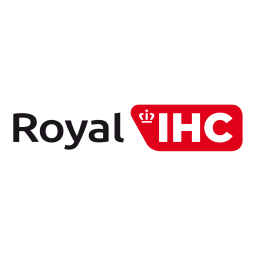 Royal IHC
Mechanical Layout Engineer
Are you an all-round maritime engineer with a good knowledge of all common systems and associated components in the engine room and other technical areas on board? Are you analytical, focused and driven, then this vacancy of Mechanical Layout Engineer is probably something for you!
As a Mechanical Layout Engineer you are an integral part of our basic engineering team. In this function you are responsible for setting up and devising the layouts of mechanical engineering areas on board of our ships such as engine rooms, pump- and technical spaces. The challenging part here is to optimize the arrangement in combination with all associated pipe line systems, HVAC and electrical systems. Beside that the arrangement should fulfill the regulations of class and national authorities. All of this should result in an optimized economical arrangement from IHC perspective and optimized in terms of accessibility and maintenance from the customers perspective.
As a Mechanical Layout Engineer you are responsible for:
The making of the layouts as described above.

Cooperation with the other disciplines as there are Naval, Outfitting and HVAC.

Representative in project meetings.

Communicate with building site, purchase department and class societies frequently.
Job requirements:
In possession of a diploma from a practical or higher education institution with a mechanical background.

1-3 years of experience within the shipbuilding or maritime industry.

Experience with 2D and/or 3D CAD software.

A good communicator - the ability to work efficiently and smoothly in a complex, international work environment.

Proactively proposing solutions, fit for purpose.

The motivation to learn Dutch in case you don't speak it yet.