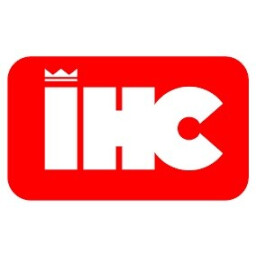 Royal IHC
SHE-Q Specialist
Are you an ambitious professional looking for a new challenge? Do you have aspirations to step into a management role in the future, and put your own stamp on the SHE-Q policies, programs and systems of a global business? Are you ambitious and would you consider yourself motivated and hardworking? If this sound like you, then we would like to speak with you!

Royal IHC is seeking to appoint a SHE-Q Specialist, this exciting opportunity will take a facilitating role on the Corporate Discipline SHE-Q Corporate team in the Netherlands, alongside developing and implementing new initiatives and projects across the organization.

This is a great opportunity for an eager and intelligent professional to join our international and dynamic company. You will work closely with the Director SHE-Q & Sustainability, senior internal and external stakeholders, supporting company-wide SHE-Q policy setting and implementation.

You are energized to continuously improve the great work carried out by the teams, and you bring new ideas and ways to increase the content and output.
This exciting position will give you broad exposure and give you the opportunity to further develop yourself in order to prepare for a next managerial step, whilst helping to shape SHE-Q performance for the company. You will get full support in training and development as well as fast-paced progression through the SHE-Q department of Royal IHC.

You will be responsible for:
facilitate line management in effectively organising SHE-Q & Sustainability
driving continuous improvement programs and projects
sharing best practices and lessons learned
providing SHE-Q support to operations and project teams
monitoring and reporting on SHE-Q performance and compliance
Job requirements:
a higher vocational and/or academic higher education, preferably in business administration, occupational health and safety, environment or quality management.
knowledge of and experience working with integrated management systems (e.g. OHSAS18001, ISO14001, ISO9001 and/or equivalent).
experience of facilitating (SHE-Q) performance improvement projects, preferably gained in relevant industries.
strong interpersonal skills, an entrepreneurial self-starting spirit, high levels of energy and a result-oriented outlook
a proven track record in building relationships with stakeholders from various backgrounds
the ability to connect with people in order to meet business goals
an excellent command of English and Dutch, both written and verbal strong experience working with Microsoft Office (Word, Excel, Visio and PowerPoint)
a motivated mindset, as well as the ability to conduct business in an ethical, accurate and appropriate way with respect for intercultural differences