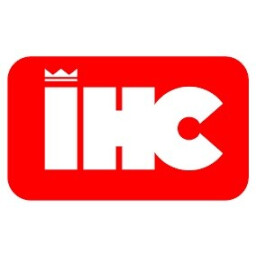 Royal IHC
Supervisor Warehousing FD Logistics
Are you passionate about logistics? Do you want to put your mark on continuous optimization of logistics within Royal IHC? Then we would like to speak to you!
Royal IHC is looking for a Warehousing Supervisor. Within this role, you will be working in the Functional Discipline Logistics (FD Logistics). The FD Logistics facilitates all warehouse-, shipping- and stock management activities for the different Product Market Groups (PMG) within Royal IHC. The Warehousing Supervisor manages six to twelve people and reports to the Warehousing Manager. The supervisor is accompanied by two other logistic supervisors within FD Logistics. The Warehouse Supervisor is the link between the Logistics discipline and the PMG.
To enhance this cooperation optimally, you are in charge of warehousing activities related to the products/equipment of the PMG. Amongst others, this includes supervision and development of the team and resources alongside managing (and initiating) financial and operational goals. To make sure FD Logistics can optimally support the PMG, you ensure that the capacity of your team is closely aligned with the plans of the PMG. To continuously optimize this collaboration with the PMG, organizational development is important to you. In your role you design and implement (new) processes to improve warehouse operations. This includes supporting in Greenfield studies and Brownfield scenario's (for e.g. production and warehousing layouts). You initiate these actions and work in close cooperation with relevant stakeholders.
Besides organizational development, individual development is also key in this function. You care for your team members and have a high safety standard, which you monitor closely. For example, by making use of root cause analyses in case any unsafe behaviors appear and by implementing/taking preventive measures whenever needed. Next to making sure everybody can work safe, you make sure your team members can perform as optimal as possible. You like personal development in which you formulate periodic objectives with employees, coach and conduct performance review conversations. Even more, you encourage the team to participate in continuous improvement initiatives. You stimulate internal cross training and personal (e-)leanings. However, development does not stops there. In the role of Warehousing supervisor, you train and instruct others linked to the warehousing to work according to the new processes (and systems).

You will be responsible for:
Leading the warehousing (inbound and outbound including packaging) activities related to the products/equipment of the PMG
Ensure a safe working environment
Stimulation personal development
Design and implement (new) processes to improve logistics operations
Aligning the team to the Royal IHC strategy (not a solely focus on FD Logistics), but design and implement processes that can be used by the different PMG

Job requirements:
At least 3-5 years of proven experience in a similar position, must be able to function as a sparring partner
Proven organizational capabilities
Minimum education at MBO senior secondary vocational education
Written and verbal fluency in English and Dutch, sufficient proficiency with computer systems (IFS, MS Office, Outlook, etc.)
Willing to obtain the needed (safety) certificates