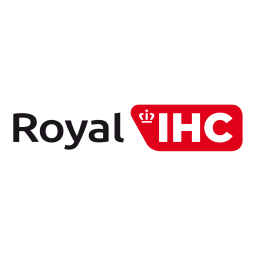 Royal IHC
Tactical Purchaser Defence
Royal IHC ("IHC") is actively developing its defence capabilities by leveraging its maritime knowledge gained through decades of designing and building high quality, innovative vessels and equipment for the dredging and offshore markets.
The Product Market Group (PMG) Defence was created in 2020. Aim of the PMG Defence is to be the go to party for a broad range of projects in the maritime Defence sector, both in new build and life cycle support for Dutch and international Defence organizations. The PMG Defence is currently experiencing a strong increase in activity.
The Tactical Purchaser Defence is responsible for the development of a sourcing strategy for the PMG Defence. You will be building and managing long term relationships with strategic suppliers and improving supplier performance. You will work together with a team of Category Managers who manage suppliers and product categories for all of IHC's PMGs including Defence. Part of the supply chain for Defence will coincide with the supply chain that IHC has for its other PMGs. On top, Defence will have some specific requirements. For Defence projects you will act as the primary focal point to the supplier on all aspects related to the procurement package. Functionally you will report to the IHC Director Procurement whilst day to day you will report into the PMG Defence.
Main Task
Developing a sourcing strategy for a specific product range, dedicated to the naval industry.
Assisting in audit program to ensure strategic suppliers achieve the necessary qualification status.
Participation in RFQ process, form preparation, qualification till execution.
Define negotiation strategy together with the Project Manager.
Manage the execution of the Contract technically and commercially and make sure PO execution is in line with specifications, planning and budget.
Setting up a performance improvement plan together with the Supplier.