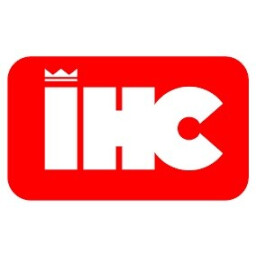 Royal IHC
Technical operational purchaser
Heb jij ervaring met operationele inkoop en techniek? En ben je daarnaast communicatief vaardig, doortastend en wil jij jezelf verder ontwikkelen? We komen graag in contact met je!
Functie omschrijving
Als Technical operational purchaser ben je samen met je collega's verantwoordelijk voor alle operationale werkzaamheden binnen het inkoopproces. Je koopt goederen, materialen en diensten in waarbij je kan denken aan pompen, motoren en andere technische producten.
Je zorgt ervoor dat aan de operationele behoeften van het bedrijf wordt voldaan en hierbij houd je rekening met prijs, kwaliteit, levering en continuïteit van de levering. Je bent verantwoordelijk voor het opstellen van inkooporders en vraagt offertes aan bij de leveranciers. In dit proces onderhoudt je een goede relatie met de leveranciers waarbij je kijkt naar mogelijke verbetering in het proces en de levering. Je bent niet bang om de telefoon op te pakken en een stuk expediting toe te passen als dit wordt gevraagd.
Je komt te werken in een toegewijd, divers team en je zult nauw samenwerken met collega inkopers.
Verantwoordelijkheden:
Plaatsen van inkooporders en verwerken van bevestigingen in het ERP-pakket;
Opvolgen van levertijden door middel van desk expediting;
Afhandelen van retourstromen naar leveranciers;
Voeren van gesprekken met leveranciers om de performance te verbeteren;
Beoordelen van de materiaalplanning en keuzes maken met betrekking tot (wijzigingen in) levermomenten;
Het administratief ondersteunen van de afdeling Supply Chain
Functie eisen
Je hebt MBO werk- en denkniveau en affiniteit met techniek
Persoonlijkheid is belangrijker dan opleidingsniveau, je bent proactief, pragmatisch, doortastend, flexibel, nauwkeurig en accuraat
Je hebt relevante ervaring opgedaan in technische inkoop, kennis van hydrauliek is een pre;
Je beschikt over een commercieel bewustzijn;
Jij bent nieuwsgierig en je hebt een kritische houding;
Je spreek de Nederlandse en Engelse taal vloeiend en je hebt goede communicatieve vaardigheden.
More jobs from Royal IHC
Are you ready to Kick-start your career? Apply now!
Do you want to make a contribution to our engineering projects?
Do you have a couple of years experience with mechanical engineering and are you looking for more re...
Are you all about optimizing designs with FEA modelling?
Are you an experienced SHEQ Manager and have you worked with ISO9001, ISO14001 and OHSAS18001?