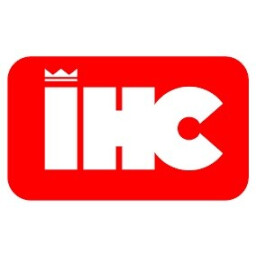 Royal IHC
Technical Purchaser
Technical Purchaser (Shipbuilding)
Is purchasing your passion, and do you want to be part of the technology innovator? Then you just might be our new Technical Purchaser!
As a Technical Purchaser, you will work on custom-built shipbuilding projects and be responsible for the execution of related purchasing activities. This could include monitoring and coordinating the purchase process, supplier contact management and administration. All activities would need to be executed in line with purchase orders, category plans, and relevant policies and procedures. This will be in order to ensure the appropriate completion of the purchasing process and the project's timely delivery within specification, and at an optimal cost. In this role, you will be responsible for:
working in line with purchase planning and procedures
negotiating with suppliers for routine product segments, as well as contributing to negotiations for strategic and integrated segments
identify errors, bottlenecks and process improvements, as well as contributing to the formulation and implementation of any required developments
identifying structural delivery risks and leading root-cause analysis, as well as optimising requirements based on these risks
carrying out operational purchasing processes
monitoring all relevant supply chain information and taking any necessary action
supporting less experienced operational purchasers.
To be eligible for the role of Technical Purchaser, you must have:
a commercial background and a higher vocational (Bachelor) level of education
two to four years of relevant experience within a technical production environment
a NEVI 1 certificate
experience working within project teams
the ability to follow the purchasing process with a focus on results, timeliness, accuracy and quality
the ability to think in terms of processes, as well as identify errors and bottlenecks
integrity and the ability to be decisive
the ability to identify structural delivery risks
experience with ERP systems (MARS would be advantageous)
strong communication and cooperation skills
an excellent command of Dutch and English
only candidates with valid EU work visa will be considered as viable candidates
An online assesment and screening can be part of the recruitment process.