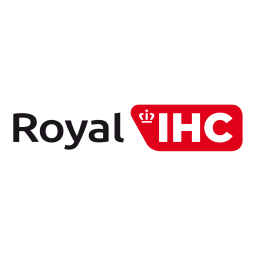 Royal IHC
Technical Writer
Are you a technician with competences for writing technical- and user manuals? Do you want to cooperate within a multidisciplinary team of soft- and hardware engineers to complete our deliveries of automation systems to our customers with user-friendly documentation? Then apply for the job of technical writer and become part of IHC Systems B.V.!
Job description
We are looking for a Technical Writer who understands the technical details and can write manuals for our products and automation systems. These technical and operating manuals need to describe the installation, use, problem solving and maintenance of our products and systems. You will be part of the project team, and be responsible for the creation, writing and maintenance of relevant documentation within one or multiple projects. To reduce documentation hours there will be a focus on the standardization of the manuals. This will be performed in cooperation with our control and engineering colleagues. Within the project, you will report to the Project Manager. However, hierarchically you will report to the Manager Product Support. Within this role, you will be responsible for:
Writing technical manuals for our products and automation (SCADA)
Managing the 'as built' documentation and records for current projects
Developing standardized manuals
Archive en manage product related documentation
Develop modern ways of customer support like e-learning.
Job requirements
We are looking for a person with knowledge and experience of writing manuals in relation to complex technical products and projects. You will be used to working in an environment that demands high safety measures. To be eligible for the role of Technical Writer, you will also need to have:
A higher vocational education (HBO), preferably in mechanical or electrical engineering
Experience working as a Technical writer in a technical environment
Knowledge of multiple software programs, for example Microsoft Word, Adobe FrameMaker, Adobe Illustrator, Adobe Photoshop and Visio.
Hands-on and practical approach and an affinity for administrative processes and technology
A high level of independence
Good communication skills in English and Dutch, both verbal and written.