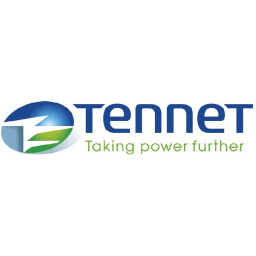 TenneT
Advisor North Sea Wind Power Hub
As Advisor NSWPH, you will be part of the TenneT NSWPH team and carry content expert and project management responsibility for assigned in- and external projects as part of the overall consortium's activity agenda (2019-2023). These projects will be in- and external studies, together with the other consortium partners and external advisors, as well as engagements with relevant stakeholders in the form of workshops, bilateral meetings or consultation sessions.
The projects will largely fall within the work stream 'Energy System'. This work stream further develops the energy system vision for NSWPH programme. The work addresses the fundamental challenges of the energy transition, the role of large scale offshore wind within this transition and develops the solution pathways for cost-efficient and timely realisation of the integrated energy infrastructure. All activities are focused on building an acknowledged and broadly supported integral energy system vision for large scale offshore wind roll-out and grid integration, from where we are today to "completion" in 2050. This work provides the basis and evidence that the proposed implementation route yields maximum, long term, benefits to society. 
The developed overall vision provides the guiding principles for detailed feasibility, engineering and market studies for specific projects (work stream C. 'Project Scoping). While this activity is considered part of the core-competence and responsibility of the consortium partners, the vision is co-created with critical stakeholders and knowledge centres to provide consensus on a factual basis. The ultimate goal is to develop an acknowledged and supported vision. Based on this vision, the fundamental game changers can be addressed with stakeholders to facilitate implementation (work stream B. 'Market & Regulation').
Tasks and responsibilities include:
• Prepare, manage and contribute to in- and external NSWPH studies and stakeholder interactions in the field of energy system vision development. This includes the development of appropriate study scope definition and the preparation of tender documents together with the consortium partners.
• Work closely with the NSWPH consortium team to ensure program progress and execution efficiency, also through strong interaction and alignment with internal TenneT departments.
• Work closely with and advice the consortium programme management team on Energy System topics.
• Expressing, defending and explaining TenneT's views in seminars and discussions in order to build support for the ideas and concepts developed within the international cooperation
• Work in close cooperation with colleagues of the NLO and other TenneT departments
The Advisor NSWHP reports to the Programme Director NSWPH. • You have a Master degree and an academic level in thinking and working; You are able to structure information and processes and are able to create overview
• In-depth and broad understanding of the energy system and the energy transition
• Understanding of the role of visions and long term scenarios in large scale projects and energy policy
• > 5 years of working experience in a professional, preferably international business setting
• > 2 years of experience of managing projects in the field of energy system techno-economic and/or regulatory analysis
• You have excellent analytical skills, numerical insight and a well-developed conceptual ability 
• You have excellent communication skills and well developed networking skills
• You show initiative, you are persuasive, sensitive, aware of your stakeholders
• You are dynamic, enthusiastic, intrinsically motivated, you take your responsibility and ownership (committed); no 'nine to five-mentality'
• You are a team player 
• You are fluent in English, both verbally and in writingTenneT offers a challenging and responsible function within an innovative and dynamic international working environment. We offer a competitive salary package (maximum salary range EUR 7.250 gross per month) with excellent secondary benefits (40 days leave, 8% holiday allowance, 6% end of year bonus, health care allowance EUR 60,- gross per month) as well as good training and development possibilities. Duty station for this function is Arnhem.
An assessment can be part of the application procedure.
At entry, TenneT performs a Pre-Employment Screening.
TenneT is Europe's first cross-border grid operator for electricity. With approximately 21,000 kilometres of (Extra) High Voltage lines and 36 million end users in the Netherlands and Germany we rank among the top five grid operators in Europe. Our focus is to develop a north-west European energy market and to integrate renewable energy. Taking power further.
Offshore NL
In Q3 2016, TenneT was appointed by the Ministry of Economic Affairs as the offshore grid operator in The Netherlands. In the "Energieagenda - Naar een CO2-arme energie voorziening", it is indicated that TenneT will connect also the future offshore wind farms and that preparations should be started for "large scale multinational wind farms and offshore interconnection to which these wind farms connect. Via the Roadmap offshore Wind energy 2030 also preparation starts with respect to future zones for offshore wind energy to facilitate the 1 GW/year implementation rate already in the Netherlands alone.
Thus, in its combined role as offshore and onshore grid operator in The Netherlands and Germany, TenneT needs to start its preparatory activities to ensure a robust and cost effective roll-out of the offshore grid as well as the integration of these vast amounts of renewables in the onshore grid.
In addition, TenneT has shown leadership by presenting its long term "hub-and-spoke" vision for cost effective far and large-scale offshore wind realisation in the North Sea. Together with other TSOs, TenneT has a natural role to pro-actively lead the future role out of a North Sea Infrastructure (NSI) and offshore wind, including the onshore integration into the energy system.
In July 2019, the international NSWPH consortium, after an intense and broad assessment phase, the entered into a new phase of activities simultaneously targeted at realising a first hub-and-spoke project in the early 2030s and developing solution pathways to facilitate the large scale roll-out of offshore wind and its integration in the onshore energy system. This requires intense engagement and consultation of key stakeholders and informing governments and regulators of the required measures to ensure security of supply against minimum societal cost throughout the energy transition. In part, these activities are organized in wider international stakeholder management processes with consultation sessions to create awareness, support and safeguard TenneT's leading position.
A great opportunity for people who are interested in working on one of the most interesting developments in these decades and in playing a crucial role in the European energy transition.
More jobs from TenneT
Interim RDS-PP Advisor - Hollandse Kust Zuid (Contractor)
As technologist, and as part of Asset Management, you are responsible to give technical direction to...
IJmuiden Ver is one of the designated wind farm areas under the Dutch offshore wind road map 2030.