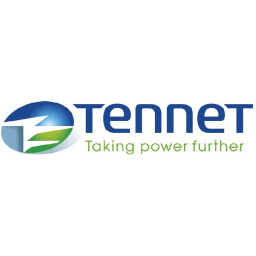 TenneT
Technologist Offshore Cable Installation
As a Technologist offshore cable installation, operation and maintenance you are  responsible in your own field for the long term technical quality at TenneT by developing technical policies and to acquire, develop and consolidate technical expertise of the installation and operation and maintenance of offshore  high voltage power cables.
Tasks and responsibilities
• Development, alignment and implementation of long term technical policy on the installation, operation and maintenance of offshore submarine cables for the TenneT offshore  high voltage power cables.
• To align and collaborate with other technologists and strategists of AMO and colleagues of Business Consolidation
• Prepare and present decision proposals to the AMO management team
• Having an export role for your field of expertise, actively collect knowledge and lessons learned and promote being a source of knowledge.  
• To explore the feasibility of new technologies in order to develop new concepts• MSc degree preferably in civil and or offshore engineering
• Academic thinking and working skills 
• Minimum 5 years of experience in the offshore (preferably wind) industry
• Team worker with good communication skills
• Experience with offshore cable installation
• Experience with developing technical concepts and policiesTenneT offers a high profile and responsible position (salary range between EUR 5000-7250 gross per month) with  great secundairy benefits (40 days leave, 8% holiday allowance, 6% end of year bonus, EUR 60 gross per month health insurance allowance, good pension scheme) and  an interesting and dynamic international working environment. Last but certainly not least, we also offer good training and development possibilities.
Duty station for this function is Arnhem
At entry, TenneT performs a Pre-Employment Screening.
An assessment can be part of the recruitment process
TenneT is Europe's first cross-border grid operator for electricity. With approximately 22,000 kilometers of (extra) high-voltage lines and 41 million end-users in the Netherlands and Germany, we rank among the top five grid operators in Europe. Our focus is to develop a North-West European energy market, to integrate renewable energy, and to optimize our safety performance. Safety is a core value of TenneT. We set high standards, for our employees as well as our contractors. Taking power further.
As a result of the Energieakkoord, setting targets and intentions for the transition to a more renewable energy supply, offshore wind developments have taken a prominent position within TenneT in the Netherlands. Technical concepts (e.g. standard platforms) are developed, the realization phase for the first offshore grid connections have started, while the preparation for the another two HVAC offshore grid connections (design, spatial, permits, procurement) and future HVDC grid connections is ongoing.
The Asset Management Offshore department (AMO) is responsible for the grid connection development, the design and standardization, the O&M strategy, the technical framework-setting and the asset specifications for the offshore grid development in the Netherlands and Germany. This includes the X-Win projects in Germany, the AC offshore wind connections in the Netherlands, the offshore interconnectors, and the future HVDC offshore development on the North Sea.
More jobs from TenneT
Interim RDS-PP Advisor - Hollandse Kust Zuid (Contractor)
As technologist, and as part of Asset Management, you are responsible to give technical direction to...
IJmuiden Ver is one of the designated wind farm areas under the Dutch offshore wind road map 2030.