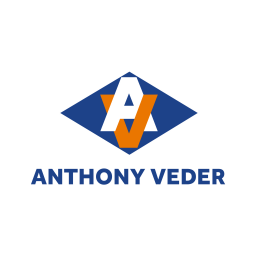 Anthony Veder
Vessel Manager (Rotterdam)
Are you technically skilled and do you get energized when managing technically complex vessels? Looking for a challenging job in an international environment with freedom to share your ideas? Then read on what Anthony Veder has to offer you!

What you may expect
To ensure that our vessels can operate worldwide the Maintenance and Repair department is of crucial importance. As a Vessel Manager you are responsible for the excellent technical state of the vessel and its operational effectiveness. You manage 3 to 4 vessels (with a worth of 100 million usd) autonomously. You will give technical advice and support to the technical crew members on our gas tanker fleet. You lead and give (international) guidance to dockings, repairs and maintenance so you are comfortable working with different nationalities and building a sustainable connection.
Furthermore
You are particularly good at keeping an updated overview, budget and planning;
You administer and present the docking and maintenance budgets and draft the financial reports;
You participate and carry out appraisals with both the Chief Engineer and the Captain of the vessels you manage;
You draft repair specifications and guide the dockings and daily maintenance;
You are responsible for the vetting results of your vessels;
You maintain your contacts and are responsible for making agreements and negotiations with suppliers and shipyards;
You advise the Technical Director about the technical state of your vessels and give recommendations on future repairs;
You regularly consult with the Chartering and Operations department about the commercial requirements.
We ask
That you hold a Bachelor or Master degree relevant for the position (e.g. Maritime Officer, Naval Architect, Engineering);
You have 5 to10 years' experience in (international) ship management preferably in the position of (technical) superintendent;
You are decisive and result oriented which expresses itself in the negotiations that you have done;
You use your organization sensitivity to set-up sustainable work relationships with different teams throughout the company;
You are willing, if necessary, to work irregularly and travel internationally (approximately 1 week traveling per 2 months).
We offer
A growing organization with an entrepreneurial character in an environment in which you can develop;
A salary in accordance with the market;
28 vacation days;
Premium free pension;
A marvelous and easily accessible office in Rotterdam's shipping district;
An informal and open culture.
Meer vacatures van Anthony Veder
Geplaatst:
18 dagen geleden
Are you looking for a tactical product owner role in the business application landscape?
Geplaatst:
18 dagen geleden
Are you looking for a role where you can drive digital change with your team?
Geplaatst:
1 maand geleden
As a Marine Assurance Officer you assure that our vessels are performing according to the expectati...
Geplaatst:
1 maand geleden
As a maritime purchaser you handle all purchase related activities for your group of assigned vessel...