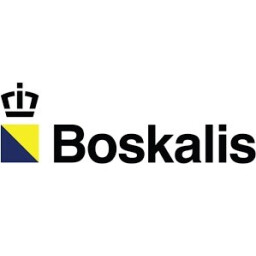 Boskalis
Applied Sciences Data Processing Engineering Inter...
How you can make your mark
Boskalis Subsea Cables (BSC) is specialized in subsea power cable installation, Balance of Plant maintenance for the renewables market, umbilical/flowline installation and installation of interconnectors.
As an intern at the Subsea Tools department, you will be part of the team which is responsible for managing the trenching assets/burial equipment of BSC. Further, you will need to pro-actively collaborate with the Production Engineering department, which is responsible for maintaining, developing and using the production models within BSC. These models are used for estimating the productions (speed of operations) on future projects.
Accurate production estimates will result in a realistic price and planning for future projects. Your work will contribute to continuous improvement of our production estimates, allowing BSC to be competitive.
Your responsibilities as an intern at the Subsea Tools department:
Turning collected data from executed projects into new insights for our company. Contribute to the growth of Boskalis by:
Collect and structure raw progress data from ours/competitors burial equipment. For example, progress data of trenching operations, operational and/or technical delays, which are coupled to the mechanical equipment parameters.
Define relevant outcomes for Subsea Tools, Production and Tendering departments.
Automate the data-processing for quick production follow-up on executed projects.
Translate the results and conclusions into burial equipment specific production models, which are easy to use in the tender phase.
Your qualities
You can make your mark as intern Subsea Tools if you are/have:
University of Applied Sciences 3rd/4th year BSc student in a Civil; Mechanical or Maritime discipline.
Currently enrolled in a Dutch University.
Available per September 2020 for a 5-month internship.
Affinity with data analysis and offshore engineering.
Good communication skills.
Advanced knowledge of Microsoft office applications.
Sufficient knowledge of the English language, both written and spoken.
About Boskalis
Working at Boskalis is about creating new horizons and sustainable solutions. In a world where population growth, increase of global trade, demand for (new) energy and climate change are driving forces, we challenge you to make your mark in finding innovative and relevant solutions for complex infrastructural and marine projects.
Within a vibrant company culture you will be working as part of a diverse, international team of experts. We offer you the opportunity to realize your full personal potential and expand your professional career by creating new horizons. Together.
What you can expect
Money and more: Besides internship compensation you will get a great deal of responsibility.
Warm welcome: We warmly welcome our new colleagues, so they feel at home as soon as possible. During your (online) onboarding program, we give you all the ins and outs about Boskalis!
Career opportunities: Because we work in a dynamic environment we challenge you every day to get better. Together we will realize your full personal and professional career by creating development opportunities.
Young Boskalis: This is a platform created for and by the Young Boskalis generation. The Young Boskalis Board focus is to represent young employees and look after their integration into the Boskalis family across the various divisions. Every year Young Boskalis organizes various activities, most recently an online Bingo, PubQuiz and a virtual vessel visit.
Besides work: There's never a dull moment at Boskalis! During and after working hours, there's always a lot going on. Most activities are initiated voluntarily by our colleagues, and they are very diverse. There are sporting activities like hockey, cycling or running (for a charity), and the sailing regatta (Baggerzeilweekend) organized by several large dredging companies. And for the less physical types, there are the Body of Knowledge meetings where you can share and learn about a variety of topics. Perhaps you'd even like to launch an activity yourself?
Extra information
Your team: You will become part of the Subsea Tools department within BSC. The team consist of 4 young professionals with various backgrounds in engineering. Besides Subsea Tools, you will need to collaborate with other (data) disciplines within BSC.
Where you will work: You will carry out your assignment working from home, collaborating mainly via Microsoft Teams and Skype. Eventually, depending on the circumstances, you might be able to work from the head office in Papendrecht.
Fulltime/ part time job: The function of function is a fulltime (40 hours a week) hours a week.
Procedure: Application is easy. All you need to do to apply for a job is complete the online application form and send it to us along with your CV and cover letter. As soon as you have sent your application you will receive an email to confirm receipt. If you do not receive a confirmation of receipt please check your junk folder. It is not possible to apply via email, the contact form or regular mail. Depending on the job we will invite you for an interview. After successfully completing all the steps in the procedure we warmly welcome you to our organization. Now the real work can begin!
Want to know more?
We are more than happy to answer your questions about the function of (graduate) intern within the Subsea Tools Team. Please contact Yvette van Leijsen, Campus Recruiter via +31 786968570.
Interested? Please apply by filling in your details and by uploading your cover letter and CV on our careers site before the 31st of July 2020.
Meer vacatures van Boskalis
Geplaatst:
22 dagen geleden
Wil jij je kennis in praktijk brengen en ervaring opdoen bij een aannemer van formaat die werkt aan ...
Geplaatst:
22 dagen geleden
Boskalis Subsea Cables is specialized in subsea power cable installation, Balance of Plant maintenan...