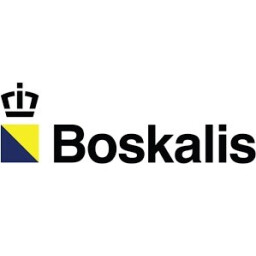 Boskalis
International Traineeship Fleet Management 2021 (E...
How you can make your mark
Our Traineeship class of 2021 is nearly filled. We have additional room for an Electrical Engineer. So if you have this qualification, apply today!
Boskalis' fleet consists of more than 650 vessels and floating equipment including our associated companies and represents our main capital asset. As a trainee in Fleet Management, you can make your mark at Boskalis in our tendering, engineering or operational teams. Here, you'll be working on Offshore Energy or Dredging projects all over the world, as well as in Central Fleet Support in The Netherlands as well as from our headquarter in Papendrecht. Are you open to new experiences, willing to learn and take responsibility? The Boskalis Fleet Management traineeship might be just the right challenge for you!

What you will be doing
Over the course of 18 months, you will work on 2-3 different assignments where you will assist Senior Engineers or Technical Superintendents while taking responsibility for the tasks at hand and meeting your own deadlines. You will be expected to increase your knowledge and skills through active engagement with your colleagues and managers in various stages of diverse projects. Together we will shape the direction your career could take, paying attention to the areas in which you want to develop your skills and knowledge within the scope of your assignments.

You will, together with your colleagues, supervise and manage project work, ensuring high-quality, on-time delivery. In this operational phase, you will be dealing with a range of vessels and other equipment from our huge fleet. In some roles there is a good chance you will start on a multidisciplinary project where you will be guiding the vessels, arranging all logistics and technical work ashore. Budgeting and helping with the repairs might also be a part of your role. The location of your work will vary each time, depending on the projects to which you are assigned.

What you will be learning
Next to learning on the job, we offer an extensive personal development program in between your assignments. You will be able to set personal development goals as well as follow training courses where you can work on your leadership style, communication, and stakeholder management. Next to personal and leadership development we find it important to give you the opportunity to become a better professional too: specific training in your areas of expertise will be added to the program (examples: heavy lift modules; fluid mechanics and pumping technology; and much more).
External trainers and coaches and a Boskalis mentor are there to help you in your development.

Where you will be working
As a Trainee you will be exposed to assignments in both our Offshore Energy and Dredging departments. When you are committed to an Offshore Energy project, you may prepare at the office for repair, conversions and mobilizations and execute on site at a repair yard and/or onboard of the vessel which can be international or national. During a Dredging project, you will work on location for six weeks at a stretch, followed by four weeks leave.
Your qualities
This is what you need to make your mark as Fleet Management Trainee:
Fully completed higher education (hbo/wo) in electrical engineering.
Recently graduated (with up to 2 years of relevant work experience) or
Graduating no later than November 2021. 
Full time availability starting November 2021 – optional to start working earlier.
Entitled to work in the Netherlands for at least the duration of the traineeship.
Fluent in English.
Willing to work abroad.   
About Boskalis
Working at Boskalis is about creating new horizons and sustainable solutions. In a world where population growth, increase of global trade, demand for (new) energy and climate change are driving forces, we challenge you to make your mark in finding innovative and relevant solutions for complex infrastructural and marine projects.

Within a vibrant company culture, you will be working as part of a diverse, international team of experts. We offer you the opportunity to realize your full personal potential and expand your professional career by creating new horizons. Together.
What you can expect
Boskalis Traineeship: Lots of impact on megatrends and lots of growth opportunities. That's what the Boskalis Traineeship is all about. The Traineeship lasts a total of 18 months during which you will complete three different challenging (international) assignments, tailored to your study and background.
Money and more: Besides salary you will receive holiday allowance, holiday entitlement of at least 25 days, non-contributory pension scheme, collective schemes such as collective health insurance and foreign posting terms.
Extra Information
The traineeship program will start in November 2021 – you will be able to apply until we have sufficient candidates, please note that spots are limited. The traineeship program starts November 1, but you have the opportunity to start working for Boskalis at an earlier date.
The next steps of the procedure consist of an online cognitive assessment and Boskalis a game based assessment This will determine if you also proceed to the next steps of the procedure: the interviews.
Want to know more?
We are more than happy to answer your questions about the Boskalis Traineeship. Please contact Martien Hermens, Recruiter via +31 786968920.
Interested? Apply online to make sure you are considered for this great opportunity. Please send your CV with a personal motivation letter in which you indicate the following: What makes you apply for Boskalis? Why did you apply for the Boskalis Traineeship instead of a regular job.
Disclaimer for recruitment and selection agencies
We don't accept any unsolicited applications or CVs from recruitment and selection agencies. In general, we don't appreciate acquisition and this also applies to Boskalis colleagues or associated Boskalis companies.