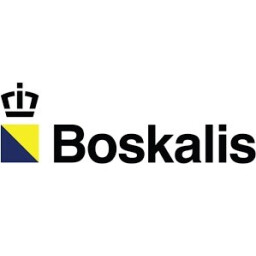 Boskalis
Offshore Construction Manager
How you can make your mark
Make your mark as Offshore Construction Manager (OCM) at Boskalis Offshore Heavy Lifting! You will mainly be working abroad on our Bokalift 1 and/or Bokalift 2 vessel where you will be responsible for the management of the construction team onboard the vessel. In this role you are part of the vessel management team. Together with the captain you have the responsibility to run an efficient and safe operation.
To ensure optimal and safe execution of the (un) loading and installation of the company's products and services for wind farm- oil and gas installation projects and decommissioning projects your key tasks/responsibilities are:
Ensuring safe working. Being responsible for the management of the safe, efficient and profitable execution of the operational part of the project plan of the designated equipment during the rotation.
Leading operational teams during the execution. Managing of direct reports: appraise performance and continuously develop.
Ensuring timely availability and quality of goods and resources.
Monitoring daily circumstances and advising manager with regards to changes in operational approach.
Timely communicating information to relevant stakeholders. Ensuring win-win relationship with the client representatives on board.
Ensuring compliance with companies and customer's policies and procedures and local legislation.
Contributing to the development of procedures and policies and providing input for tender-phase and preparation phase of a project.
Your qualities
You can make your mark as Offshore Construction Manager if you have:
Higher Professional Education level.
Proven track record in the Offshore Heavy Lift Industry with at least several years of experience in managing offshore construction teams.
Experience in installation- and decommissioning projects being a safety leader with knowledge on structural welding and management of multinational teams.
Experience with monohull crane vessels and performing operations with large capacity offshore cranes (>1000t capacity)
Good command of the English language (written and spoken)
Leadership and commitment to ensure a healthy and safe place of work and to prevent a negative impact on the environment.
About Boskalis
Working at Boskalis is about creating new horizons and sustainable solutions. In a world where population growth, an increase of global trade, demand for (new) energy and climate change are driving forces, we challenge you to make your mark in finding innovative and relevant solutions for complex infrastructural and marine projects.

Within a vibrant company culture, you will be working as part of a diverse, international team of experts. We offer you the opportunity to realize your full personal potential and expand your professional career by creating new horizons. Together!
What you can expect
Money and more: Besides a competitive salary, you will receive holiday allowance, holiday entitlement of 31 days (based on a full-time contract), a non-contributory pension scheme, collective schemes such as collective health insurance, travel allowance, leased or shared car.
Career opportunities: We challenge you every day to get better. Together we realize your full personal and professional career by creating development opportunities.
Warm welcome: We warmly welcome our new colleagues, so they feel at home as soon as possible. During your onboarding program, we give you all the ins and outs of Boskalis!
Extra information
Your Team: You work in multidisciplinary teams with colleagues from all over the world. You are part of the Vessel Management Team and report directly to the Manager Operations of Boskalis Offshore Heavy Lifting.
Where you will work: you will mainly be working abroad on our Bokalift 1 or Bokalift 2 vessel. When the vessel is not in operation you will be working, as soon as the situation allows, in our head office in Papendrecht.
This is a fulltime position, for this role you need to be willing to spend prolonged periods abroad.
Want to know more?
We are more than happy to answer your questions about the position of Offshore Construction Manager. Please contact Lotte van den Berg, Corporate Recruiter via [email protected]
Interested? Please apply before September 5 by filling in your details and by uploading your cover letter and CV on our careers site.
Disclaimer for recruitment and selection agencies
We don't accept any unsolicited applications or CVs from recruitment and selection agencies. In general, we don't appreciate acquisition and this also applies to Boskalis colleagues or associated Boskalis companies.