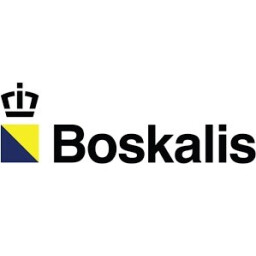 Boskalis
Senior Project Engineer Fleet Development
How you can make your mark
In the role of Senior Project Engineer, you are responsible for the design and/or implementation of new construction and modification projects with a high level of technical complexity. Technology at the highest level has no secrets for you, which means that you are always able to convert a customer's need into a feasible concept and solution, including complex specifications and budgets.
You are responsible for the process of tendering and recruiting of subcontractors and suppliers. As soon as you actually start building or modifying a vessel or related equipment, you take on the role of a Project Manager. You manage both internal and external parties involved and you oversee aspects such as time, quality and budget. You make sure that realization, commissioning, and aftercare are guaranteed. At the end of a project, it is your job to evaluate and assess Project Engineers and subcontractors.
Your qualities
Being able to work both in a planned and independent way are two crucial preconditions for being successful in the role of Senior Project Engineer fleet development. Based on your knowledge and experience you have flawless analytical skills and you are able to translate the needs of clients into feasible concepts and solutions. You switch easily in collaboration and communication with internal and external parties and you see to it that realization, commissioning and aftercare take place on time and within the agreed specifications of quality and budget.
You can make your mark as Senior Project Engineer Fleet Development if you have:
BSc or MSc course completed in the field of shipbuilding or maritime engineering.
At least 10 years of experience within the maritime, offshore and/or dredging sector with the independent execution of new construction and modification projects and troubleshooting in the field of dredging equipment, offshore deck equipment, power generation, and propulsion systems.
Extensive experience at a shipyard or classification bureau is big advantage.
Excellent knowledge of the English language, verbal and writing.
Your place of employment is Papendrecht and you regularly go abroad for shorter periods. Your working environment is, therefore, both national and international.
About Boskalis
Our fleet currently consists of over a thousand ships and equipment and these assets are the capital of Boskalis, together with our personnel. As a world-class maritime service provider, Boskalis has the ambition to continuously innovate so that our customers have access to the most efficient and sustainable technology solution.
Working at Boskalis is about creating new horizons and sustainable solutions. In a world where population growth, an increase of global trade, demand for (new) energy and climate change are driving forces, we challenge you to make your mark in finding innovative and relevant solutions for complex infrastructural and marine projects.
Within a vibrant company culture, you will be working as part of a diverse, international team of experts. We offer you the opportunity to realize your full personal potential and expand your professional career by creating new horizons. Together!
What you can expect
Money and more: Besides a competitive salary, you will receive holiday allowance, holiday entitlement of 31 days (based on a full-time contract), a non-contributory pension scheme, collective schemes such as collective health insurance, and a leased car.
Career opportunities: We challenge you every day to get better. Together we realize your full personal and professional career by creating development opportunities.
The Boskalis campus: Boskalis is located in Papendrecht, where all our disciplines come together on-campus. Covid-19 affects the way we work and therefore we can't make use of the benefits of our campus. As soon as we can access the campus again, you will discover the benefits.
Warm welcome: We warmly welcome our new colleagues, so they feel at home as soon as possible. During your online onboarding program, we give you all the ins and outs of Boskalis!
Extra information
Your team: You will become part of the Central Fleet Development Department in the role of Senior Project Engineer fleet development. This department is part of the Business Unit for Central Fleet Support and offers technical support to the three Boskalis divisions; Dredging & Inland Infrastructure, Offshore Energy, Towage & Salvage. You work in a core team of around 25 colleagues and you make an important contribution to the design and development of Dredging, Offshore and Towage equipment or components thereof.
Where you will work: Due to Covid-19 the rule "working from home unless" is the norm. This means you will carry out your work from home, collaborating via Microsoft Teams. As soon as the situation allows, your location will be our campus in Papendrecht.
Fulltime/ part- time job: The position of function is a fulltime job (40 hours a week).
Procedure: All you need to do to apply for a job is to complete the online application form and send it to us along with your CV and cover letter. As soon as you have sent your application, you will receive a confirmation email. Depending on the job, we will invite you for two or more interviews via Microsoft Teams. If both sides are happy to proceed after interviews, we will make you an offer to join Boskalis. After successfully completing all the steps in the procedure, we warmly welcome you to our organization.
Want to know more?
We are more than happy to answer your questions about the position of Senior Project Engineer Fleet Development. Please contact Robert Smits, Senior Corporate Recruiter via +31650084128
Interested? Please apply by filling in your details and by uploading your cover letter and CV on our careers site.
Disclaimer for recruitment and selection agencies
We don't accept any unsolicited applications or CVs from recruitment and selection agencies. In general, we don't appreciate acquisition and this also applies to Boskalis colleagues or associated Boskalis companies.