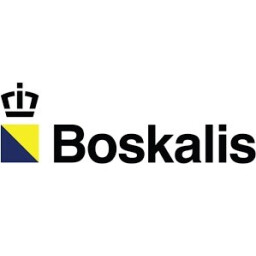 Boskalis
SHE-Q Engineee / Manager Trilingual (English, Fren...
How you can make your mark
Boskalis' fleet consists of more than 650 vessels and floating equipment including our associated companies and represents our main capital asset. As SHE-Q Engineer within our Dredging & Infra department, you can make your mark at Boskalis by ensuring proper execution and maintenance of SHE-Q policies, programs and management systems in order to comply with company and industry standards. Are you open to new experiences, willing to learn and take responsibility? This position might be just the right challenge for you!
What will you be doing
Our employees are the most important asset of Boskalis. Safety is a highly valued priority and it is our task to further improve our safety culture and reach our goal of an incident-free working environment. Our NINA – No Injuries, No Accidents – safety program sets clear standards and explains what we expect from our people with regard to their safety behavior. As SHE-Q engineer / manager it is your role to promote the awareness and understanding of SHE-Q policies and NINA values within the Dredging & Inland Infra organization, in the office as well as on the project locations .
Your work as SHE-Q engineer / manager is quite varied and consists of working for the whole of the business unit Dredging & Inland Infra and for various Dredging & Inland Infra projects worldwide. Your main tasks and duties include:
Being on a project where in the world the inspiring and stimulating person for the whole project team regarding SHE-Q.
Actively supporting the organization on SHE-Q related matters and facilitating SHE-Q training/familiarization.
Achieving results by understanding the added value of our SHE-Q role for the business: providing SHE-Q knowledge, documentation and deliverables like Risk Management Support (contributing to Risk Assessments, Job Hazard Analyses, revision of Assessments and Analyses).
Lead by example: be a professional SHE-Q representative also for clients and stakeholders.
Providing feedback, report and advise management to increase SHE-Q knowledge and awareness by initiating and organizing training, assessments, client audits, internal audits and sub-contractor audits.
Analyzing and assessing processes for the benefit of complying to SHE-Q policies and programs. Analyzing, assessing and continuously improving corrective measures. Keep relevant colleagues engaged in improvement processes.
Providing input for the improvement of SHE-Q policies and programs. Translate and help implementing SHE-Q programs and policies into business processes.
Coaching, facilitating the process and providing training on-the-job and directing of reports.
Being an ambassador, driven by intrinsic values, for the SHE-Q programs.
You will work on a 6 / 4 weeks rotation schedule.

About Boskalis
Working at Boskalis is about creating new horizons and sustainable solutions. In a world where population growth, increase of global trade, demand for (new) energy and climate change are driving forces, we challenge you to make your mark in finding innovative and relevant solutions for complex infrastructural and marine projects.

Within a vibrant company culture, you will be working as part of a diverse, international team of experts. We offer you the opportunity to realize your full personal potential and expand your professional career by creating new horizons. Together.
Higher Professional Education (Bachelor) or University (Master) Level
SHE-Q education on bachelor level (e.g. Nebosh, Quality Management, Auditing)
5 - 7 years of experience in supporting of (project) organizations related to SHE and / or Q, preferable in maritime / oil & gas environment
Basic knowledge of facilitating continuous improvement processes
Basic knowledge of company's equipment and operational processes
Shows NINA leadership and knowledge of SHE-Q policies, programs and procedures
Self-starter, experienced in working in a global environment and dealing with cultural differences
Advanced skills in ICT Office applications
Good command of English, Dutch and French (written and spoken)
You have an EU-citizenship
You are able and willing to travel to projects across the Globe

Want to know more?
We are more than happy to answer your questions about the SHE-Q Engineer / manager vacancy. Please contact Martien Hermens, Recruiter via +31 6 5018 5085.
Interested? Apply online to make sure you are considered for this great opportunity.
Disclaimer for recruitment and selection agencies
We don't accept any unsolicited applications or CVs from recruitment and selection agencies. In general, we don't appreciate acquisition and this also applies to Boskalis colleagues or associated Boskalis companies.
Meer vacatures van Boskalis
Geplaatst:
1 maand geleden
Heb je affiniteit met natte infra en enige jaren werkervaring als calculator en ben je vanuit die ro...