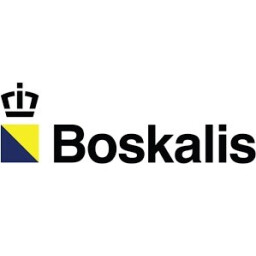 Boskalis
Systems Engineer
How you can make your mark
Make your mark as a Systems Engineer at the Global Engineering department of Boskalis Offshore Energy. As a Systems Engineer you are the link between project management and the design, engineering, and execution disciplines. Will you take on the challenge within Boskalis as an experienced Systems Engineer to care of project control for our renewable projects? Being a Systems Engineer in the Offshore Energy is different from, for instance, the Dutch civil construction industry. Within Offshore Energy, the Systems Engineer role is starting-up, therefore you have the freedom to draw the process yourself with the collaboration from your colleagues. You oversee the project processes and if required, you improve and renew these processes at the department level. You are a pragmatic person, and you can easily connect with the people and business.
Your goal is to establish and maintain an overview of key project control structures and all interlinked process outputs such as requirements, risks, contract clarifications and others. All in a centralized project control environment. Your proactive attitude makes sure the agreed deadlines are met, that no one is struggling or has lost the overview. You are someone who sees multiple ways to reach their goal and who does not get distracted by set or push back.
Your responsibility as an experienced Systems Engineer:
You have a vision of what Systems Engineering could bring to renewables projects and you are able to create a roadmap for the department to get there;
You can easily communicate the "why" of Systems Engineering and have the soft skills to involve and motivate the people;
You take care of the projects overall monitoring and control process using the Boskalis Offshore Energy Systems Engineering approach;
You like to create order and structure in huge sets of information and data. You pay attention to details making sure the agreed-on process steps are followed in time;
Since our projects scope is large and complex, you will never have full information to base your work on. Therefore, you must pro-actively chase missing information by getting input from every specialist involved and get their expert judgment in time; 
You work in a logic and traceable manner to ensure that others will immediately understand the changes and assumptions made in the project control system.  
You can make your mark as a Systems Engineer if you have:
Proven experience as Systems Engineer or other project control roles in the construction business for at least 3 years.
A Masters or bachelor's degree in for example complex systems engineering, business administration or a technical engineering study.
Experience withs Relational Databases and working with PowerBI.
Experience with working on tenders and projects in execution. You understand the dynamic of working on projects.
Interest in the Offshore Market and field of Project management.
We Offer
Your team: Your team consists of two System Engineers colleagues.
Where you will work: For office-based roles, in consultation with your manager and your team, you work partly at home and partly in the office.
Full/part-time job: The position of Systems engineer is full-time (40 hours a week)
Next steps: Apply easily by completing the online application form. Interviews are held online or in the office. Once it's clear we're a good match, we'll make you an offer – and look forward to welcoming you to the company.
About Boskalis
Working at Boskalis is about creating new horizons and sustainable solutions. In a world where population growth, an increase of global trade, demand for (new) energy and climate change are driving forces, we challenge you to make your mark in finding innovative and relevant solutions for complex infrastructural and marine projects. ​
Within a vibrant company culture, you will be working as part of a diverse, international team of experts. We offer you the opportunity to realize your full personal potential and expand your professional career by creating new horizons. Together!​


What you can expect
Money and more: Besides a competitive salary, you will receive holiday allowance, holiday entitlement of 31 days (based on a full-time contract), a non-contributory pension scheme, collective schemes such as collective health insurance and travel allowance.
Career opportunities: We challenge you every day to get better. Together we realize your full personal and professional career by creating development opportunities.
The Boskalis campus: Boskalis is located in Papendrecht, where all our disciplines come together on-campus. Covid-19 affects the way we work and therefore we can't make use of the benefits of our campus. As soon as we can access the campus again, you will discover the benefits.
Young Boskalis: This is a platform created for and by the Young Boskalis generation. The Young Boskalis Board focus is to represent young employees and look after their integration into the Boskalis family across the various divisions. Every year Young Boskalis organizes various activities, ranging from an online Pub Quiz and a virtual vessel visit, to sport sessions like Yoga and Bootcamp.
Warm welcome: We warmly welcome our new colleagues, so they feel at home as soon as possible. During your online onboarding program, we give you all the ins and outs of Boskalis!


Extra information
Your team: You will be part of the Project & Tender Support team of Offshore Energy's Global Engineering department. This team consists of the following project control disciplines; Systems Engineering, Scheduling Management, Risk management and Document Control to share best practices and lessons learned with. Being part of Project teams and Tender teams, you will work most closely together with Tender/ Project Managers, Tender/ Project Engineers.
Where you will work: Due to Covid-19 the rule "working from home unless" is the norm. This means you will carry out your work from home, collaborating via Microsoft Teams. Eventually, depending on the circumstances, you might be able to work from our campus in Papendrecht.
Fulltime/ parttime job: The position is at minimum 32 hours a week, but 40 is preferred.
Procedure: All you need to do to apply for a job is to complete the online application form and send it to us along with your CV and cover letter. As soon as you have sent your application, you will receive a confirmation email. Depending on the job, we will invite you for two or more interviews via Microsoft Teams. If both sides are happy to proceed after interviews, we will make you an offer to join Boskalis. After successfully completing all the steps in the procedure, we warmly welcome you to our organization.


Want to know more?
We'll be happy to answer your questions about the position of Systems Engineer. Please contact Jolien Haak, Corporate Recruiter, via +31650185216
Interested? Please apply before 14 June 2023
Disclaimer for recruitment and selection agencies
We don't accept any unsolicited applications or CVs from recruitment- and selection agencies.
#LI-JH1
Meer vacatures van Boskalis
Geplaatst:
13 dagen geleden
Make your mark as a Technical Superintendent Mobilisations for Boskalis Offshore Energy.