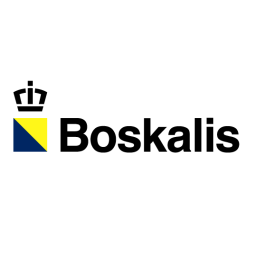 Boskalis
Technical Superintendent Dredging
Make your mark as technical superintendent for our modern and versatile dredging fleet! The optimization of our fleet is a continuous process whereby we not only invest in new build, but also ensure that the fleet is kept technically shipshape. In the role of technical superintendent you will be responsible for maintaining, repairing and modifying one of the 10 cutter suction dredgers such as Helios, Krios or Edax. On the basis of your extensive technical expertise and enthusiasm for high-end technical solutions, you can communicate and connect on different levels within the dredging division. You like to convince colleagues and stakeholders about solutions and ideas, but you also don't mind getting your hands and boilersuit dirty. Since we do projects all over the world, you will visit many different places in Europe, Middle East and Far East.
Your responsibilities as Technical Superintendent:
Analyze and improve vessel performance in collaboration with the onboard crew.
Generate reports on technical and operational performance to identify areas of optimization for the ships.
Provide technical support during critical incidents or issues onboard.
Maintain an up-to-date record of planned ship repairs, including ongoing repairs, damages, and modifications.
Ensure proper allocation of costs and monitor the overall performance of assigned vessels, while adhering to technical and safety standards, and suggesting improvements for the safety of colleagues and the environment.
Your qualities and experience
You can move ahead as technical superintendent if you recognize yourself in the following:
A higher vocational education (hbo) or post-secondary vocational education (mbo) degree in mechanical engineering, or similar qualification.
At least four years' experience as a technical superintendent, inspector or chief engineer on board of dredgers.
Knowledge of or interest in the dredging process and dredging equipment.
A familiarity with health & safety regulations relating to our business as well as fleet management systems such as Maximo.
A good command of written and spoken English.
Technical and operational dredging project knowledge is a big pre.
What you can expect
Warm welcome: We warmly welcome our new colleagues, so they feel at home as soon as possible. During your onboarding program, we give you all the ins and outs about Boskalis.
Career development: Plenty of opportunities to realize your full potential. Challenge yourself with (online) courses in our Boskalis academy.
Career opportunities: We challenge you every day to get better. Together we realize your full personal and professional career by creating development opportunities.
Extra information
Your team: As Vessel Technical Superintendent you are part of the Fleet Management team (Crew, TSI, Fleet engineer). You will report to the Fleet Manager.
Where you will work: You will be working at the Boskalis Campus in Papendrecht, but are open for frequent travel to the vessels abroad
Fulltime/ part- time job: The position of Technical Superintendent is a fulltime job.
Next steps: Apply easily by completing the online application form. Interviews are held online or in the office. Once it's clear we're a good match, we'll make you an offer – and look forward to welcoming you to the company.
About Boskalis
Working at Boskalis is about creating new horizons and sustainable solutions. In a world where population growth, an increase of global trade, demand for (new) energy and climate change are driving forces, we challenge you to make your mark in finding innovative and relevant solutions for complex infrastructural and marine projects.

Dredging is one of our traditional core activities. Boskalis is famous for projects like the expansion of the Suez Canal and the extension of the Maasvlakte at the Port of Rotterdam. Creation of new nature areas like the Markerwadden is something we contribute to. Combining our state-of-the-art fleet, equipment and incredible manpower, we're able to achieve projects that no one believed were even possible.


Meer vacatures van Boskalis
Geplaatst:
1 maand geleden
In the role of technical superintendent you will be responsible for the safe and cost-effective mana...
Geplaatst:
1 maand geleden
In deze rol ben je verantwoordelijk voor het voorbereiden en uitvoeren van scheepsmobilisaties, gepl...