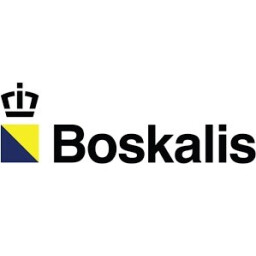 Boskalis
Technical Superintendent Mobilisations
Make your mark as a Technical Superintendent Mobilisations for Boskalis Offshore Energy. In this role, you are responsible to prepare and execute vessel mobilisations (vessel outfitting), planned repairs, modifications, installation and integration of equipment on vessels, to coordinate "day-to-day" maintenance and repair activities of the assigned vessel, including resolving technical issues during projects.
Your responsibilities as a Technical Superintendent Mobilisations:
Advise, prepare and execute projects for outfitting and design of deck lay out for different types of vessels for cable laying projects.
Being responsible for managing maintenance, modification, and vessel outfitting budgets including the subsequent costing and correct cost allocation for project(s) and vessel owner.
Being responsible for carrying out repair/maintenance/outfitting projects within the most efficient, safe and environmental way and supervising the vessel outfitting, maintenance, or repair team
Arranging statutory surveys with classification authorities and maintains the vessel(s) and equipment up to the respective Class standards, ensures full compliance of equipment certifications according to statutory and Class requirements
Bearing responsibility for the technical performance of the vessel and equipment during the project.
Being responsible for the correct reporting on maintenance, modifications and repairs and ensuring technical files are updated regularly according international regulations, and project requirements.
Implementing actions from the lessons learned within the Equipment Department.
Collecting relevant information and drawing up an activities list (repair/modification).
Being responsible for carrying out repair/maintenance projects within the most efficient, safe and environmental way and supervising the vessels mobilisation, maintenance or repair team.
Tendering and negotiating with repair facilities, as well as identifying, organising, and following up on subcontractors, materials, and people required to carry out the vessel mobilisations (vessel outfitting), or vessel repairs.
Coordinating a multidisciplinary team to ensure right resources are available and to stimulate effective communication between team members
Your qualities
You can make your mark as a Technical Superintendent Mobilisations if you have:
Higher Professional Education (bachelor): Mechanical Engineering, Naval Architecture, Maritime Engineering
6 - 10 years of relevant nautical experience in an offshore and/or maritime environment;
Operational experience of Cable and/or Pipelaying vessels;
Fully conversant with the legislative and regulatory requirements for marine assets;
Relevant experience in the operation of Offshore Vessels including the FMEA process;
Good command of English, written and spoken;
Team player, problem solver, resilient, good communication skills and taking initiative.
What you can expect
A dynamic environment: A job where you can make an impact, in an earth-moving company, as part of a diverse, international team of experts.
Rewarding conditions: A competitive salary and much more, including holiday allowance, holiday entitlement of 31 days (based on a full-time contract), a non-contributory pension scheme, collective schemes such as company health insurance, travel allowance.
Career development: Plenty of opportunities to realize your full potential. Challenge yourself with (online) courses in our Boskalis academy.
Young Boskalis: Are you under 36? Come and join Young Boskalis!. Have fun and join in social and sports activities ranging from pub quizzes to yoga, bootcamps and an annual sailing boat race. Networking and knowledge sharing are a vital part of Young Boskalis as well.
Extra information
Your team: You will be part of the Fleet department of Boskalis Offshore Energy You report to the Manager Equipment and Mobilization.
Where you will work: You will be based at our location in the Waalhaven in Rotterdam.
Full/part-time job: The position of Technical Superintendent Mobilisations is a fulltime job (40 hours a week).
Next steps: Apply easily by completing the online application form. Interviews are held online or in the office. Once it's clear we're a good match, we'll make you an offer – and look forward to welcoming you to the company.
About Boskalis
Working at Boskalis is about creating new horizons and sustainable solutions. In a world where population growth, increase of global trade, demand for (new) energy and climate change are driving forces, we challenge you to make your mark in finding innovative and relevant solutions for complex infrastructural and marine projects.

Boskalis has one of the largest global fleets of specialized offshore vessels, allowing us to carry out a broad range of offshore activities. We provide innovative and sustainable all-round solutions to tackle major worldwide maritime challenges. Our Offshore Energy division supports sustainable energy solutions such as wind energy as well as traditional fossil facilities. We're involved in the entire journey from developing and transporting to maintaining and decommissioning these facilities.

Want to know more?
We are more than happy to answer your questions about the position of Technical Superintendent Mobilisations. Please contact Emilie Stratenus, Recruiter via +31 6 11 38 02 35.
Interested? Please apply by filling in your details and by uploading your cover letter and CV on our careers site.
Disclaimer for recruitment and selection agencies
We don't accept any unsolicited applications or CVs from recruitment- and selection agencies.
Meer vacatures van Boskalis
Geplaatst:
13 dagen geleden
Make your mark as a Systems Engineer at the Global Engineering department of Boskalis Offshore Energ...