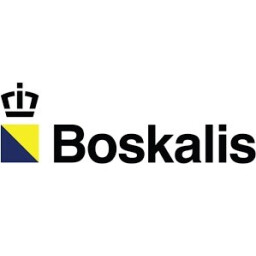 Boskalis
Vessel Manager
How you can make your mark
Make your mark as Vessel Manager at Boskalis!
The Vessel Manager we are looking for, will be working for the Fleet Management Department of Boskalis Offshore Energy. The specific Fleet Team manages Anchor Handling Tug Supply vessels and Construction Support vessels, which are working worldwide.
As vessel manager within a Fleet Team you are playing a central role in the management of your fleet, and you report to the Fleet Manager. You are working in close contact with supporting departments of the Fleet Management Department as SHEQ, Finance, Crewing, Procurement and Certificate department. You liaise with the Operations department regarding the operational planning on projects and the required repairs of the vessels. Together with your Technical Superintendents you ensure optimum performance of your fleet within the safety standards of the company and the agreed budget.

Your responsibilities as Vessel Manager:
Bearing responsibility for the safe and technical reliability of the fleet.
Resolving acute technical problems within the designated fleet.
Carrying out, propagating and monitoring the centrally formulated technical and safety policy and reporting of possible improvements.
Monitoring the maintenance schedules and vessel's condition.
Advice and support the project staff in fleet related adjustments to ensure continued compliance and performance of the vessels.
Responsible for the annual budget preparation, a good allocation of the costs and financial reporting related to the fleet, cost management.
Coaching of Technical Superintendents and crew in the field of maintenance, finance, safety and logistics.
Ensures full compliance of fleet certifications according to statutory and class requirements. Being responsible for a necessary set of documentations used for office - fleet project purposes.
Your qualities
You can make your mark as Vessel Manager if you have:
Leadership competences, managing team and being a team player
3 years' relevant work experience as Vessel Manager or 10 years as Sr. Technical superintendent with the ambition to be promoted to Vessel Manager
A Bachelor's degree in Marine Technology, Mechanical Engineering or equivalent working experience.
In-depth knowledge of Fleet Management IT systems.
A good command of written and spoken English and Dutch.
Good communication skills and ability to work under pressure
A strong motivation to work in a challenging and dynamic environment in the Maritime Industry
About Boskalis
Working at Boskalis is about creating new horizons and sustainable solutions. In a world where population growth, increase of global trade, demand for (new) energy and climate change are driving forces, we challenge you to make your mark in finding innovative and relevant solutions for complex infrastructural and marine projects.

Within a vibrant company culture, you will be working as part of a diverse, international team of experts. We offer you the opportunity to realize your full personal potential and expand your professional career by creating new horizons. Together.
​​​​​​​What you can expect
Money and more: Besides a competitive salary, you will receive holiday allowance, holiday entitlement of 31 days (based on a full-time contract), a non-contributory pension scheme, collective schemes such as collective health insurance and travel allowance.
Career opportunities: We challenge you every day to get better. Together we realize your full personal and professional career by creating development opportunities.
The Boskalis campus: Boskalis is located in Papendrecht, where all our disciplines come together on-campus. Covid-19 affects the way we work and therefore we can't make use of the benefits of our campus. As soon as we can access the campus again, you will discover the benefits.
Young Boskalis: This is a platform created for and by the Young Boskalis generation. The Young Boskalis Board focus is to represent young employees and look after their integration into the Boskalis family across the various divisions. Every year Young Boskalis organizes various activities, ranging from an online Pub Quiz and a virtual vessel visit, to sport sessions like Yoga and Bootcamp.
Warm welcome: We warmly welcome our new colleagues, so they feel at home as soon as possible. During your online onboarding program, we give you all the ins and outs of Boskalis!
Extra information
Where you will work: Due to Covid-19 the rule "working from home unless" is the norm. This means you will carry out your work from home, collaborating via Microsoft Teams. As soon as the situation allows, your location will be our campus in Papendrecht.
​​​​​​​Fulltime/ part-time job: The position of Vessel Manager is a fulltime (40 hours a week).
Procedure: All you need to do to apply for a job is to complete the online application form and send it to us along with your CV and cover letter. As soon as you have sent your application, you will receive a confirmation email. Depending on the job, we will invite you for two or more interviews via Microsoft Teams. If both sides are happy to proceed after interviews, we will make you an offer to join Boskalis. After successfully completing all the steps in the procedure, we warmly welcome you to our organization.
Want to know more?
We are more than happy to answer your questions about the position of Vessel Manager. Please contact Lotte van den Berg, Corporate Recruiter, via [email protected]
Interested? Please apply before September 12th by filling in your details and by uploading your cover letter and cv on our careers site.
Disclaimer for recruitment and selection agencies
We don't accept any unsolicited applications or CVs from recruitment and selection agencies. In general, we don't appreciate acquisition and this also applies to Boskalis colleagues or associated Boskalis companies.