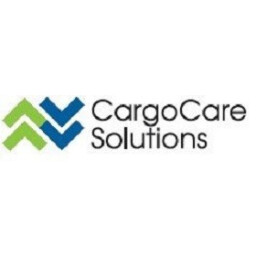 Cargo Care Solutions B.V.
Inside Sales Engineer
Cargo Care Solutions is looking for someone that fits in with our entrepreneuring and open mindset. Working in our sales department you will be responsible for handling incoming inquiries and orders and translating them into purchase requests and orders. You will be trading daily.
What challenge do we offer you?
As we sell technical items this will require you to investigate which parts the client needs and from there set a competitive offer. The job is a great combination between technical and sales. You will be in close contact with our customers by following up on quotes and orders and you will be challenged technically in finding the right solution for them. Key challenge is to locate the right suppliers and finding the best solution for our customer in order for them to receive their parts in time. You will be key in translating the meetings our sales managers had with our customers back to actions and make sure we develop long term relationships with our customers.
What do we ask in return?
We will ask you to be open and proactive and to be a team player. You should be competitive in what you do and always try to achieve the best result possible. Also a hands-on mentality is required to be able to do your work in the maritime industry. As you will be working in an international environment you should be fluent in English, both verbally as well as in writing. We are also asking candidates to have 3 or more years of professional experience.
Things that we consider an advantage:
• A maritime background.
• Experience in Cargo Access Equipment.
• A technical background.
• Experience in international sales.
• Fluent in another foreign language.
About Cargo Care Solutions
Cargo Care Solutions is a service company for cargo access equipment, deepwell cargo pumps with over 35 years of experience in the marine industry.
Our main focus lies within servicing cargo access equipment on sea-going vessels such as hatch covers, RoRo-equipment, watertight doors, etc.

We have an extensive background on the field of cargo access equipment as we are created out of the former service networks of Macor Neptun and SEOHAE Marine System, well known players on the newbuilding market. During these periods we have built up years of experience and are able to supply parts and services for many different brands of equipment.

We have recognized the need in the market for an independent, global and all-round supplier of parts and services for the many different brands of cargo access equipment among an owner/manager's fleet, so since 2010 we operate under the name Cargo Care Solutions. We work with most of the key players in the maritime industry. Currently we are working out of 5 locations: Rotterdam, Hamburg, Singapore, Shanghai and Houston. We serve our customers globally.
Working for Cargo Care Solutions
We have a strong ambition to keep on developing ourselves and staying ahead of the competition. This reflects in our company's principals:
Passion for our customers
We put the customer first in everything we do.
Quality and competence
We strive for excellence in all we do with our extensive knowledge and experience.
Reliable and flexible
We are open, honest and direct in our communication, we are realistic in what we can accomplish.
Engaged
We love to work hard and have a passion for what we do, teamwork is of utmost important to us.