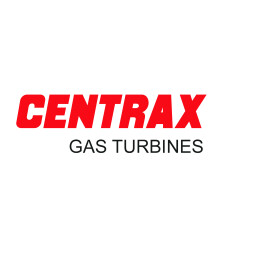 Centrax Gas Turbines
Gas Turbine Service Engineer
Centrax Nederland BV, is seeking a resident Gas Turbine Service Engineer to carry out all aspects of service and maintenance activities to ensure the highest quality of support for the customer at all times.
A positive professional work attitude, friendly demeanour, technical insights and troubleshooting skills, good communication skills written and verbal in Dutch and English are key to the position.
Furthermore, compliance to company Health and Safety policies and guidelines is essential.
Job Purpose
The role is multi-disciplined, and includes mechanical, electrical and electronic skills. The work is usually carried out at the customer's site, so the engineer must be able to work on his own initiative and with minimal supervision.
As a resident engineer you must also demonstrate leadership, a willingness to accept responsibility, and the ability to supervise, control and develop other engineers.
For the role you will be part of a small resident service team based out of our Dutch maintenance depot in Zoeterwoude.
This team is further supported by a team of engineers from our English headquarters during busy periods.
Regular travel throughout the Netherlands and Belgium with occasional travel to other locations within the EU is a requirement of this role. Some days away from home in hotel accommodation is a regular occurrence.
Key Responsibilities
Attending site to carry out regular maintenance inspections
Fault diagnosis and repair on all Centrax supplied equipment, good trouble shooting skills are a plus
Maintaining a good working relationship with the customer
Preparation of accurate reports and timesheets using the current Centrax system
Work within the current quality management system requirements
Prepare and delegate work
A good attitude to health and safety at all times
To set a good example at all times to other engineers
Essential Skills & Experience
Excellent and fluent communications skills, verbal and written in DUTCH and ENGLISH.
IT skills, including but not limited to MS Office application
Education: Energietechniek, Luchtvaarttechniek, scheeps electricien, boord werktuigkundige, mechanische techniek of soortgelijk. Knowledge, experience and interest in industrial and/or aeroderivative gas turbine engines is a plus.
The role is multidisciplined, work requiring troubleshooting, electrical/control systems knowledge, power generation, and mechanical skills are part of the regular tasks.
Occasional Independent work and decision making is part of the role.
Clean drivers licence (B)
To apply for this role, please send your written (in Dutch) application, including salary expectations (gross annual) to:
Mr Koos Fockens
Centrax Nederland BV
Energieweg 43B
2382NC Zoeterwoude
e-mail: [email protected]
Should you be selected for an interview, this process will take place in both English and Dutch, again your communication skills in both languages MUST be fluent, both spoken and written.