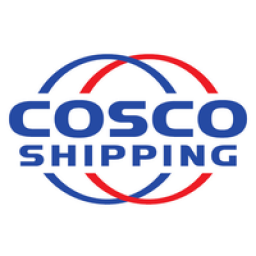 Cosco Shipping Heavy Transport
Project Engineer
COSCO SHIPPING HEAVY TRANSPORT
COSCO SHIPPING Heavy Transport is the name of the J.V. established end 2012 between NMA Maritime & Offshore Contractors and COSCO SHIPPING Specialized Carriers from Guangzhou, China. The J.V. is responsible for the marketing, sales, engineering and operational support for COSCO SHIPPING's 7 semi-submersible vessels, which consists today of TAI AN KOU and KANG SHENG KOU (20,000 ton deadweight), ZHI YUAN KOU (38,000 ton deadweight), XIANG YUN KOU, XIANG RUI KOU and XIANG HE KOU (50,000 ton deadweight) and the XIN GUANG HUA (100,000 ton deadweight). Furthermore, there are 2 new vessels under construction (50,000 ton deadweight and 75,000 ton deadweight).
COSCO Heavy Transport has offices in Rotterdam, Houston and Guangzhou (China). The engineering activities are centralized in Rotterdam. Operational support and supervision for the loading- and discharging operations is being done from both China and the Netherlands.
For further information, please check www.coscoht.com.
Because of a strong growth of our transport and engineering activities, we are looking for a:
Project Engineer
THE FUNCTION
You make an inventory of cargo data, define the most suitable vessel (in close consultation with the commercial department) and perform stability, strength and motion response analyses for a transport.
You maintain contact with clients, subcontractors, surveyors and other CHT offices.
You prepare reports and manuals for the projects.
You visit clients and shipyards for meetings.
You provide operational support on board the vessels during loading- and discharging operations (when necessary).
You work on internal development of software models and tools and calculation techniques.
JOB PROFILE
As a minimum, you have a Bachelor's degree naval architecture or equivalent.
You have the ambition to develop yourself in the special world of marine heavy transport and to develop yourself further in this.
You can work independently, but also in a team
You have a sense of humour.
You have experience with AUTOCAD, GHS and OCTOPUS software or you are prepared to improve your skills in those programs.
CONDITIONS
We offer a challenging job in a dynamic environment with a pleasant atmosphere and the opportunity to engineer and coordinate projects independently (worldwide). Of course, the primary and secondary benefits are excellent.
INTERESTED?
Has the above triggered your interest? Please send your motivation letter and resume to: [email protected], for the attention of mr. Marc Beerendonk, COO. In case you have further questions about this vacancy, please contact mr. Jasper Ras, Manager Engineering, at [email protected]. You can also call for further information: +31(0)10 2404777.
"Acquisitie naar aanleiding van deze advertentie wordt niet op prijs gesteld."