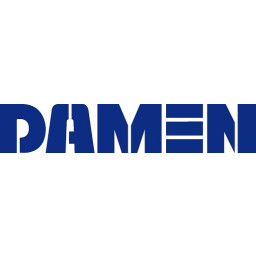 Damen Naval
Cyber Security Engineer
Damen Naval offers you a career that is challenging, exciting and fun in equal measure. You could join our team of over 500 professionals in our locations in Schiedam, Vlissingen and Hamburg. The Naval division of the family-owned Damen Shipyards Group is renowned internationally for its on-time, on budget delivery of high-quality naval vessels, as well as its role of full-service provider, or integrator, throughout the life-cycle of its products. The division has a rich history reaching back over 140 years and is proud of its long tradition of serving the Royal Netherlands Navy (RNLN), the launching customer of eight successive generations of Damen Combatants. Today, Damen Naval operates yards and specialist engineering companies in the Netherlands, Belgium and Romania and additionally constructs vessels at non-Damen locations of clients' choosing all around the world. Damen Naval is looking towards the future. Together with its partners, the division undertakes in-depth R&D with a view to optimising the efficiency of naval shipbuilding processes for the future. Are you ready for duty?
Works on a broad variety of tasks in the field of Networking and IT systems. Can be involved from the first (proposal) phase in the project to perform design proposals. Works, during the execution of the project, in a team of several engineers in order to ensure solid and secure Networking and IT systems. Has deep knowledge on cyber security in order to advice internal and external stakeholders on this topic. The main accountabilities are listed below.
Contributes to the engineering process by developing the required deliverables, such as specification documents, functional descriptions, schematic drawings and test/validation plans.
Participation in discussions of experts in IT security and radiation technology.
Supervises changes in IT security regulations and, if necessary, advise involved internal/external stakeholders.
Contributes to the analysis and verification plans for IT security measures.
Participates in design checks and reviews in order to guarantee the required Cybersecurity standards.
Verifies technical performance of vendors and subcontractors.
Performs technical analysis on received offers, in close cooperation with the Purchase department.
Ensures full compliance to all applicable requirements and specifications, imposed by Class and the customer.
Offers technical support or commissioning activities to projects under contract.
Works with vendors and subcontractors to get their timely contribution to the project.
Contributes to the further development of the E&A Engineering department.
Professional education on Bachelor or Master level in Industrial Automation, IT Systems, Information Security Management or another relevant discipline.
Minimum of five (5) years experience in the design or maintenance of complex networking systems, preferably in ships, offshore or industrial installations.
Vast experience and broad knowledge of modern networking and IT systems, including related hardware infrastructure and software (LAN, WLAN, VLAN, VPN etc).
Vast experience and broad knowledge about the different networking architectures, layers and protocols (TCP/IP, STP, ARP, FTP, UDP etc).
Vast experience and broad knowledge of Cybersecurity concepts, data encryption and radiation safety.
Knowledge about modern networking applications and services (DHCP/DNS).
Knowledge about the relevant standards and regulations related to Cybersecurity, preferable ISO 27001.
Experienced to work with third-party vendors and subcontractors.
Good command of the Dutch and English language (written & verbal).
Good command of the German language or willing to learn (written & verbal).
Ability to travel long distances and work abroad when needed.
We highly value our employees and will support your professional and personal development. To that end we invest in all our employees by offering:
A technology and innovation focused dynamic international work environment;
A competitive salary package & other benefits;
On-going learning and development opportunities within a diverse and rewarding work environment;
An active social environment in terms of business culture, events & sports.
It is also possible to full fill this role at our location in Schiedam.
Responsible Recruiter:
Esther van Oorschot
+31 118 485000
Meer vacatures van Damen Naval
Geplaatst:
1 maand geleden
Geplaatst:
1 maand geleden
Geplaatst:
2 maanden geleden
Geplaatst:
9 dagen geleden
Geplaatst:
2 maanden geleden
Geplaatst:
2 maanden geleden