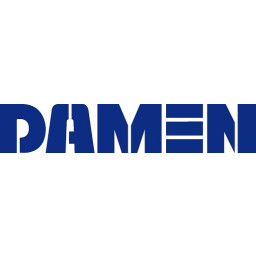 Damen Naval
Design Engineer Electrical & Automation
Damen Naval offers you a career that is challenging, exciting and fun in equal measure. The Naval division of the family-owned Damen Shipyards Group is established in Vlissingen and in Schiedam. It is a company with more than 850 professionals, and a rich tradition of naval shipbuilding, its original roots stem back more than 150 years. For more than 50 years Damen Naval has been the dedicated shipbuilder for the Royal Netherlands Navy. Based on decades of accumulated experience, Damen Naval offers navies worldwide a broad range of defence and security vessels, ranging from 7m to more than 200m in length. Damen Naval is the only supplier of naval vessels in the Netherlands. Damen Naval has delivered more than 420 vessels to satisfied customers all over the world and have has earned a reputation for excellence along the way. While taking pride in heritage, Damen Naval is also looking towards the future. Are you ready for duty?
As Design Engineer Electrical & Automation you are responsible for the establishment and management of the ship concept design of Electrical and Automation systems for complex naval ships as part of the proposal process in the pre-contract stage. You will perform product development and innovation projects on Manning & Automation and Electrical systems under the direction of the Product Manager and indications of the Proposal Engineer. As Design Engineer Electrical & Automation you will write clear reports and specifications and works closely with customer and industry stakeholders, fellow design Engineers and other colleagues of disciplines assigned to the proposal-project.
As Design Engineer Electrical & Automation you will:
Perform design and proposal activities in consultation with the proposal engineer.
Mainly design high quality designs of electric system architecture, electric load balance, electromagnetic control measures, integrated ship management systems layout, subsystem evaluations & selections and developing innovative concepts.
Write clear technical specifications and reports, make presentations, perform relevant cost calculations and evaluations, risk assessments, drafting management plans and schedules.
Contribute to innovation projects in seminars and working groups.
Effective communication and coordination with internal and external stakeholders to maximize results.
Contribute to the further development of the Products and Proposal department.
As Design Engineer Electrical & Automation you will need to have:
Bachelor or Master degree in Electrical Engineering, Mechatronics or another relevant Technical Study.
Experience in design & proposal processes and a variety of (computerized) design and innovation methods and practices.
Experience in design & integration of Electrical/Electronic systems, preferably in complex (naval) ships.
Good command of the Dutch and English language (written & verbal).
Excellent antecedents because a pre-employment security screening is a standard part of the recruitment procedure.
Permanent multiyear EU citizenship combined with permanent EU work visa are all requirements of the recruitment process for viable candidates, given the military nature of clients and projects.
At Damen Naval, we highly value our employees, and we will support your professional and personal development. To that end, we invest in all our employees by offering:
A technology and innovation focused, dynamic, international work environment.
A competitive salary package and other benefits.
Ongoing learning and development opportunities within a diverse and rewarding work environment.
An active social environment in terms of business culture, events & sports.
Are you interested in the position of Design Engineer Electrical & Automation and 
do you recognise yourself in the job description? Please respond directly via the Damen Career Portal.

For more information about the vacancy, Damen Naval or the application process, please visit the Damen Naval website, the Damen Career Portal or call the Corporate Recruitment department on +31 (0)118- 485 000.


Damen Naval does not approve of commercial, contractor and/or agency acquisition or commercial use of this advertisement. Proposing candidates without invitation is not appreciated and will not be considered.