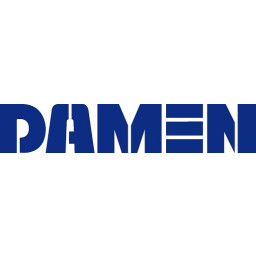 Damen Naval
Naval Architect Hydrostatics
Damen Schelde Naval Shipbuilding (DSNS) designs and builds naval vessels for its clients around the world. DSNS is a subsidiary of Damen Shipyards Group, the largest shipbuilding company in the Netherlands and an international leading player.
DSNS boasts a state of the art Design and Engineering organization, which is responsible for design and engineering of ships consigned to DSNS for production at the Vlissingen yard and to an increasing extent for production abroad.
The group Naval is part of the Structures and Naval department within Engineering. The group consists of professional experts who conduct simulations, research and technical developments for new ship types and proposals. In addition, the group assists the Engineering and Production departments in the execution of contracted projects.
You will join a design team during the proposal phase, and control the design during the engineering and production phase.
You will work on general ship design calculations, including hydrostatic properties. To this end, you will use a number of ship design software packages, including PIAS software. The job will include the execution of inclining tests and you will be in contact with clients, Class,  suppliers and research institutes.
Technical degree at Bachelor or Master of Science level, preferably Naval Architecture.
General ship design knowledge.
Practical experience in hydrostatic calculations.
Critical, persuasive, creative and cost-conscious.
Team player.
Decisive and structured.
Capable of recognizing bottlenecks and setting priorities.
Good knowledge of Dutch and English, both verbally and in writing.
Prepared to travel regularly within the Netherlands and abroad.
We highly value our employees and support your professional and personal development. Therefore we invest in all our employees by:
A technology and innovation focused dynamic international work environment;
A competitive salary package & other benefit;
On-going learning opportunities within a diverse and rewarding work environment;
An active social environment in terms of business culture, events & sports.
Meer vacatures van Damen Naval
Geplaatst:
5 dagen geleden
Geplaatst:
23 dagen geleden
Geplaatst:
3 maanden geleden