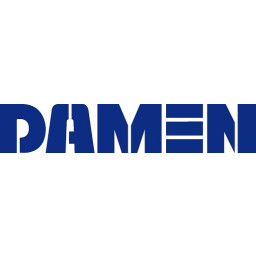 Damen Naval
Project Manager Land Based Training facilities
Damen Schelde Naval Shipbuilding (DSNS) specializes in design and construction of Marine vessels for the Royal Dutch Navy as well as various other clients worldwide. DSNS is part of Damen Shipyards Group, the largest Dutch shipyard that definines shipbuilding all over the world. DSNS has 450 employees and is based on a modern and innovative engineering department consisting of 120 highly skilled engineers who are responsible for design, basic- and detail engineering for all Marine vessels built in Flushing as well as various other Damen Shipyards built vessels.
To properly train the crew for our new to naval vessels there is a need for a good training facility in the north of Germany
We need you to provide the overall leadership for the built-up and implementation of the project organization for these new to build land based training facilities
You will be responsible for the execution of new built land based training facility from effective date of contract (EDC), which includes all engineering, manufacturing and supply chain activities needed to finalize the project within project scope, quality standards budget and timelines.
And accountable for ensuring full compliance to all applicable requirements and specifications imposed by the customer.
Responsible for the execution of a project from effective date of contract (EDC),
Develop & execute a master project plan and monitor progress against operational targets with respect to cost, quality & timelines;
Responsible for development and implementation of all necessary policies and procedures to ensure that the project organization (including engineering, manufacturing and supply chain departments) achieve project objectives;
Ensure all necessary policies and procedures to ensure that a safe and healthy working environment are in place and maintained at all project sites;
Accountable for the commissioning, testing and delivery of the training units to the client and classification society, this includes all acceptance tests;
Ensure full compliance to all applicable requirements and specifications imposed by the company and the customer;
Manage the project (incl. external flexible human-) resource planning and assure the project team can be manned with the required capabilities;
Graduate level of intellect preferably with a master degree in a technical discipline or a professional qualification in relevant technical study at M.Sc. level;
IPMA B
An understanding of financial management and wider management principles and techniques;
Extensive experience in manufacturing complex (shipbuilding) projects, at international multi-site manufacturing environments, preferable in defense or security industry;
Experience working in complex project environments;
Experience in building coalitions, internally and with other (inter)national Damen entities and/or external suppliers to achieve common goals
Other requirements:
Fluent German and good command of English language (written & verbal);
Ability to frequently travel and work in the North of Germany and the Netherlands (Vlissingen).
Customer orientation: Investigating customer wishes and needs and acting accordingly; anticipating customer needs; giving high priority to service and customer satisfaction;
Teamwork: Contributing actively to a joint result or solution to a problem, even when such teamwork concerns a matter which is not of immediate personal interest;
Results orientation: Actively focused on achieving results and objectives; ready to take action in case of disappointing results.
Coaching: Directing and guiding an employee in the performance of his/her job; adapting coaching style to employee and situation so that the employee can develop optimally.
Planning and organizing: Determining goals and priorities effectively and stipulating the time, activities and resources required to achieve the set goals.
We highly value our employees and support your professional and personal development. Therefore we invest in all our employees by:
A technology and innovation focused dynamic international work environment;
A competitive salary package & other benefit;
On-going learning opportunities within a diverse and rewarding work environment;
An active social environment in terms of business culture, events & sports.
Meer vacatures van Damen Naval
Geplaatst:
5 dagen geleden
Geplaatst:
21 dagen geleden
Geplaatst:
3 maanden geleden