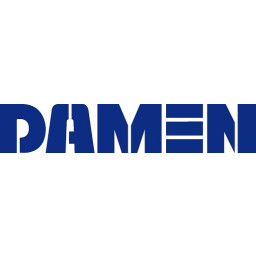 Damen Naval
Project Manager Procurement
Damen Naval offers you a career that is challenging, exciting and fun in equal measure. The Naval division of the family-owned Damen Shipyards Group is established in Vlissingen and Schiedam. With over 500 professionals and rich tradition of naval shipbuilding with its original roots stemming back more than 150 years. For more than 50 years Damen Naval is the dedicated shipbuilder for the Royal Netherlands Navy. Based on decades of accumulated experience Damen Naval offers navies worldwide a broad range of defence and security vessels, ranging from 7m to more than 200m in length. Damen Naval is the only naval original equipment manufacturer (OEM) in the Netherlands. Damen Naval has delivered more than 420 vessels to satisfied customers all over the world and have earned a reputation for excellence along the way. While taking pride in heritage, Damen Naval is looking towards the future, are you ready for duty?
The Project Manager Procurement leads a team of Project Purchasers and is responsible for purchasing and outsourcing the project, according to project plan. He handles, supervises, and conducts the procurement process for components, systems, and outsourcing.
Monitor and report on cost trends for key commodities.
Ensure all supplier contracts are complete, properly executed and have considered all cost variables.
Research, qualify and evaluate on a project basis (inter)national suppliers & sub-contractor.
Initiate market research and enhance supplier development to build up, maintain and ensure a suitable (strategic) supply base.
Drive improvement processes with (strategic subcontractors) based upon supplier qualification and/or evaluation.
Ensure supply contingency plans are in place in case key suppliers are unable to perform as required.
Develop, initiate & maintain project related terms & conditions.
Responsible for creating unambiguous processes, procedures, preconditions for the acquisition process (project-based and non-project-based).
Functional management of the Purchasing project team and leading a category team, define category strategies, implement, and execute strategy (with relation to both strategic and non-strategic suppliers).
Define procurement budgets for P&P and provide reliable information for budget and cost price calculations.
Provide progress and financial project reports and monitor the (project) purchasing budget.
Develop and maintaining quotation evaluations and key figures.
Purchase products and materials and outsource activities (specifying, selecting, evaluating, contracting, contract management and aftercare).
Set up proposals for standardization, develop framework contracts and monitor and maintain them.
Master's degree preferably in a technical direction such as Mechanical Engineering supplemented with Nevi-1, Nevi-2 and preferably Nevi-3.
Minimum of ten years' experience in a technical environment and with complex Projects and project management.
Substantive knowledge of and experience with strategic sourcing principles.
Strong negotiation skills and assertiveness in combination with an independent, well structured, and hands-on mentality.
Good command of the Dutch and English language (written & verbal) and German is preferred.
Ability to incidentally travel long distances and work abroad.
Competences: customer orientation, teamwork, results orientation, behavioural flexibility, quality orientation, leadership, coaching, planning, and organising, problem analysis, decisiveness, negotiating and persuasiveness.
Excellent antecedents as a pre-employment security screening and investigation are a part of the recruitment procedure (given the military nature of our projects).
EU citizenship or valid EU work visa is required to be considered as a viable candidate.
As Damen Naval we highly value our employees and we will support your professional and personal development. To that end we invest in all our employees by offering:
A technology and innovation focused dynamic international work environment.
A competitive salary package and other benefits.
On-going learning and development opportunities within a diverse and rewarding work environment.
An active social environment in terms of business culture, events & sports.
Are you interested in the position of Project Manager Procurement and do you recognise yourself in the job description? Please respond directly via career.damen.com.

For more information about the vacancy, Damen Naval or the application process, please visit career.damen.com or call the Corporate Recruitment department on +31 (0)118- 485 000.
Meer vacatures van Damen Naval
Geplaatst:
4 maanden geleden
Geplaatst:
4 maanden geleden
Geplaatst:
4 maanden geleden
Geplaatst:
4 maanden geleden
Geplaatst:
2 dagen geleden
Geplaatst:
3 maanden geleden