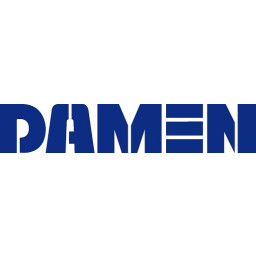 Damen Naval
Specification Engineer
The Marine & Propulsion department within Engineering is responsible for specification, selection and integration of mechanical systems installed on ships based upon specifications, regulations and in close cooperation with suppliers, purchasing, sales and other departments. The scope envelops all complex mechanical systems like propulsion, auxiliary systems and HVAC.
The department Marine & Propulsion department is the part of engineering that:
Determines the mechanical systems.
Integrates the propulsive driveline into the vessel.
Provides the necessary technical diagrams.
Routes the piping, tubing and cabling in the vessel design in 3D (NUPAS/CADMATIC).
Carries out and supports external parties during the 2D detail design phase.
Provides supports to the yard during the build phase on all above subjects.
As specification engineer you will be responsible for the accurate execution, reporting and documentation of the above tasks during basic engineering, detailed engineering and build phase of the ship at the yard. You will report hierarchically to the line manager of the department and operationally to the project manager engineering of the project to which you are located to. You will be consulting and supporting the purchasing department on technical matters. Furthermore you support your colleagues on the yard during the building process of our vessels. The activities will mainly take place at our offices in Vlissingen in the Netherlands.
Gathering of relevant technical information of the mechanical systems.
Dimensioning and sizing calculations.
Writing of technical specifications based upon contract specification, rules, regulations and applicable standards.
Corresponding with suppliers and other stakeholders in either Dutch and/or English.
Discussions and negotiations with suppliers to determine final technical specifications.
Technical evaluation of systems offered by suppliers.
Preparation of the purchase orders in cooperation with the purchasing department.
Final inspection at supplier.
Technical support to the yard during installation, commissioning and trials.
Prioritization on actions to be executed.
Maintaining procedures and regulations.
A specification engineer will have the following set of capabilities and competences:
A technical degree preferably in mechanical or marine engineering at BSc. level.
Affinity with or experience within the maritime industry.
Good verbal and written proficiency in Dutch and English language.
Decisive and structured way of working.
Able to identify issues and prioritise.
Able to work as part of a team.
Able to carry out tasks self-sufficiently.
Communicative.
Cost-conscious.
We highly value our employees and support your professional and personal development. Therefore we invest in all our employees by:
A technology and innovation focused dynamic international work environment;
A competitive salary package & other benefit;
On-going learning opportunities within a diverse and rewarding work environment;
An active social environment in terms of business culture, events & sports.
Meer vacatures van Damen Naval
Geplaatst:
1 maand geleden
Geplaatst:
12 dagen geleden
Geplaatst:
12 dagen geleden
Geplaatst:
12 dagen geleden
Geplaatst:
19 dagen geleden
Geplaatst:
19 dagen geleden