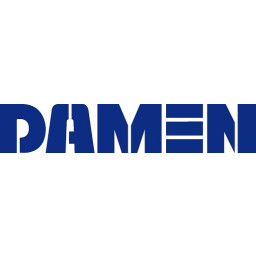 Damen Naval
Team Leader Configuration Management Naval Vessels...
Get on board with Damen Naval, along with more than 1,200 professionals based in Vlissingen, Schiedam, Romania, Germany, and Indonesia. We are the marine division of the family-owned Damen Shipyards Group which employs globally 12,000 professionals. Damen Naval supplies advanced naval vessels to customers all over the world. With a passion for technological innovation and sustainable solutions, we continue to push the boundaries in the shipbuilding sector. You can be part of our team! Are you ready for duty?


Configuration Management is a key discipline that extends across the entire product lifecycle and establishes a governing process to setup structure and maintain consistency, traceability of the product data configuration and information. This includes the product breakdown structure, system structure and naming and numbering conventions, effectively capturing the performance, functional and physical characteristics of the naval vessel in line with its requirements, design and operational data and all other related product and production documentation throughout its entire lifecycle. This to ensure and maintain control over the configurations and the incorporation of changes.
As Team Leader Configuration Management, you will be functionally part of the Systems Engineering discipline within the Engineering department. As customary for engineering employees, you will be assigned to one or more operational projects, to support the design and development of the naval vessel(s) under configuration control. Depending on the size of the project you will lead a small to medium-sized Configuration Management team, consisting of Configuration Management Engineers and Document Controllers, planning, and coordinating the work within the team in close alignment with the project management. This involves leading the Configuration Management process and ensuring appropriate control of the engineering data and information capture in the PDM/PLM-system and exchange thereof, both internally within the project organization and externally towards other parties (i.e., customer, class society, partners, subcontractors, and suppliers) as well as the shipyard.
Together with your team, you will be involved in the project to setup the Configuration Management Plan and underlying processes, ensuring a solid Product Breakdown Structure, System Structure and Naming & Numbering convention is defined and established for the project. Aligning these with the Planning (schedules) and Finance (hours accounting) department to support Project Management (control) during the project execution. As Team Leader Configuration Management, you will be responsible for assigning work activities to your team members, setting priorities, and ensuring the desired quality, timely delivery and reporting on progress and status of these activities to the Project Manager.
As Team Leader Configuration Management you are experienced in configuration management processes and working practices for complex shipbuilding projects. You have experience and affinity with Systems Engineering and Configuration Management principles and best practices and know how PDM tools work to support these processes. Within the department you will be part of the Configuration Management discipline and you will advise management and contribute to (continuous) improvements that can be realized for and within the Configuration Management domain, by applying your expertise. Furthermore, you have the following responsibilities:
Analyse functional requirements of the project regarding Configuration Management and the supporting tools.
Ensure full compliance to all applicable Configuration Management requirements and specifications, as imposed by class and customer.
Design and implement Configuration Management processes across the product lifecycle, including the collaboration with partners, sub-contractors, customer, and other external stakeholders.
Establish the Configuration Management Plan, Product Breakdown Structure, System Structure, Work Breakdown Structure for the project, aligning these with Planning (scheduling) and Finance (hours accounting).
Coordinate the change management processes, by identifying and submitting change requests to the Change Control Board.
Manage the distribution and exchange of data and information to and from the customer, partners, vendors, and subcontractors.
Control of project deliverables, both product and production definition, revision control, archiving and distribution of packages as per contract for customer and classification society review or as part of the acceptance; this includes the collection and distribution of maintenance and training documentation (as composed by the ILS department)
Lead a small to mid-sized configuration management team during the execution of the project(s).
Training and coaching the project (engineering) team to work according to internal (CM) standards.
Deliver progress and status reports to the Project Management regarding product configurations, including change requests and document control status.
Pro-actively analyse current processes and propose improvements for standardization and optimization. Develop and describe these internal standards and working methods for Configuration Management.
As Team Leader Configuration Management, you need to have:
Bachelor or Master level in Engineering or another relevant technical discipline.
In-depth knowledge of and experience with Configuration Management and Systems Engineering principles, standards, methodologies, and best industry practices.
At least eight years of experience in Engineering and affinity with high-end engineering processes in shipbuilding or in another relevant industry.
Working knowledge of and experience with state-of-the-art PDM/PLM tools (e.g. ENOVIA, 3DExperience (Catia)).
Competences: service driven personality, creative within your field, accurate and efficient and capable of working in a multi-disciplinary project organization.
Leadership experience in leading and motivating an engineering team. Ability to communicate clearly and convincingly to manage priorities and stakeholder expectations.
Good proficiency of the English language (written and verbal) is essential. Ideally also Dutch language skills.
Excellent references antecedents because a pre-employment security screening is a standard part of the recruitment procedure.
Permanent EU citizenship combined with an EU work visa are both required for our employees given the military nature of projects.
At Damen Naval, we highly value our employees, and we will support your professional and personal development. We also provide our employees with:
A competitive salary and 8% holiday pay.
27 holidays and 13 ADV days.
Travel allowance of 0.21 cents per kilometre.
PME-pension arrangement with an employer contribution of 60%
Profit sharing based on company results.
Flexible home working policy and other benefits including a bicycle plan and company fitness.
Are you interested in the position of Team Leader Configuration Management Naval Vessels, and do you recognise yourself in the job description? Please respond directly via the Damen Career Portal career.damen.com.
For more information about the vacancy, Damen Naval or the application process, please visit the Damen Naval website, the Damen Career Portal or call the Corporate Recruitment department on +31 (0)118- 485 000.
Please note that only candidates with a permanent EU citizenship together with a valid permanent EU work visa can be considered as viable candidates. A pre-employment and security screening and investigation form part of the recruitment process.
Damen Naval does not approve commercial, contractor and/or agency or other commercial use of this advertisement. Proposing candidates without invitation is not appreciated and they will not be considered. #LI-DNS1
Meer vacatures van Damen Naval
Geplaatst:
7 dagen geleden
Geplaatst:
7 dagen geleden
Geplaatst:
8 dagen geleden
Geplaatst:
11 dagen geleden
Geplaatst:
11 dagen geleden
Geplaatst:
14 dagen geleden