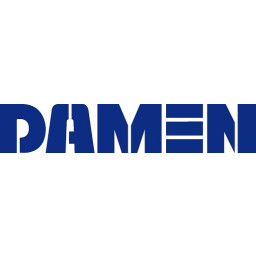 Damen Offshore & Specialized Vessels
design & proposal Engineer (public transport)
Damen Offshore & Specialized Vessels
We design and deliver maritime projects for various markets like defense & security, public transport, offshore and dredging.
Our projects are Engineered to Order (ETO). Which means we are involved throughout the project, from the commercial phase and building strategy, until commissioning, delivery and warranty. This makes our work very challenging because the environment is complex and we have a lot of stakeholders.
We work in close cooperation with various internal departments, (sub)contractors, teams on the shipyard and of course the client and her representatives.
We do this with an international team of 'can-do' people that are developing new and innovative technologies and ways to support customers and push for a more sustainable maritime industry.
As Design & Proposal Engineer for Product Group Public Transport, you translate customer requirements into the design of a vessel in close cooperation with our Sales department. You prepare ship designs (Naval Architecture) and specifications, calculate costs and determine the delivery time through close collaboration with other departments within Damen (Research, Engineering, Production and Sales). In addition, your task is to develop new vessels and optimize our current product portfolio.
Designing vessels in accordance with the criteria of the client;
Providing technical support to the Sales organization during the contracting process, for example by giving presentations or providing calculations;
Willing to travel to clients all over the world;
Optimizing (standard) designs, in order to lower the price and enhance quality, reliability and the functionality of the vessels;
Liaising with internal departments (Research, Engineering, Services) and external parties for optimal project results;
Keeping track of the overall progress in the pre-sales phase;
Product development and optimization including market research and concept design;
Setting up a project planning (milestones), calculating supplemental work and cost savings, preparing a list of deviations and other client specific data;
Preparing ship designs, specifications, cost calculations and build strategies for sales prospects.
Bachelor or Master degree in Marine Engineering or Naval Architecture;
Preferably 2 to 5 years relevant experience in ship design;
You are customer-oriented;
You find it a challenge to work on various projects at the same time;
You have excellent communication skills (preferably in Dutch and English) and can express yourself well in a business conversation.
At Damen we realize that supporting and managing talented individuals is of great importance. We understand that the key to success is to find the right person for the right job. That is why we continuously invest in your development.
We offer a competitive package of employment terms, based on our collective labour agreement Meta-Lektro.
- over 40 days of annual leave
- possibilities to combine working in the office and from home
- an extensive employee manual with supplementary regulations
For questions about the vacancy and application process please contact our recruitment specialist, [email protected]
We do not approve of a commercial, contractor and/or agency acquisition or commercial use of this advertisement. Proposing candidates without invitation is not appreciated and will not be considered.
Meer vacatures van Damen Offshore & Specialized Vessels
Geplaatst:
3 dagen geleden
Damen Offshore & Specialized V...
Are you the Engineer/ Designer capable of translating customer requirements into a design exceeding...