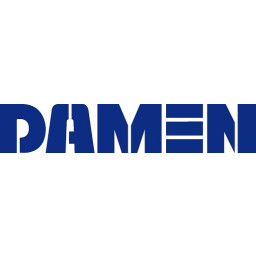 Damen Sales & Services
Team Leader Field Service Coordination
Vacancy: Teamleader Field Service Coördination, Gorinchem, Netherlands
Do you want to work with an international team of 'can-do' people that are developing new and innovative ways to support customers and push for a more sustainable maritime industry? 
Are you a problem-solver who enjoys new challenges and is willing to work as part of a cross-functional team to deliver excellent results to our customers time and time again? 
Are you ready to be part of a diverse team of people from around the world who are all directly linked to our organization's success?   
If you answered 'yes' to any of these questions, then you may be a good fit for Damen Services!  We are hiring for a range of non-technical and technical positions.
We are hiring to fill the job vacancy for Teamlead Field Service Coördination
Nice to meet you! We are Damen Services. 
Damen Services is a team of creative, entrepreneurial, and motivated people who support each other and enjoy coming to work each day.  We interact directly with Damen customers around the world, helping them find solutions to challenging situations. Our team goes the distance for each other and for our customers, and we all take pride in our ability to put groups of skilled, 'can-do' team members together to find and implement solutions.
Are you a good fit for the Teamleader Field Service Coördination position at Damen Services? Now or in the near future?
As Team Leader Field Service Coordination, you will be responsible for the day-to-day operational management of the team of Field Service Coordinators. The coordinators, and you as "cooperative foreman", take care of the planning, coaching, development, assessment and deployment of Field Service Engineers.


This is a good fit if you like to do the following:
Provide leadership to approx. 10-12 Field Service Engineers (FT's) and 3-5 Coordinators;
Streamlining, coordinating, monitoring and prioritizing personnel requests that come to the team from the internal organization;
Manage the overall capacity planning on (mid-) long term for the entire pool and advise your supervisor on this;
Representing the team outside the department and being the first point of contact for the team from outside;
Build and maintain a network of internal (and external) stakeholders;
Understanding hazards/risks during operations and assessing for potential impact;
Monitor and ensure compliance during the execution of projects, with the set rules in the field of HSSEQ, the Code of Conduct and the norms and values within Damen;
Directing the various improvement and development projects and goals set in the Policy Plan by and for the team.
We ask our future Teamleader Field Service Coördination to come prepared with the following:

You have:
A Bachelor degree;
Experience in a similar position, preferably a technical background in the maritime sector;
Ability to manage a team and excellent People management skills;
Planning and Organizing skills.
You are:
Result-oriented, a "Team leader Field Service Coördination" with initiative and management skills;
Mastery of Dutch and English verbally and writting;
Communicating effectively with team members and stakeholders;
A pragmatic, persuasive Service Coordinator with a solid personality, fitting within a dynamic organization with a hands-on culture;
Decisive and at the same time flexible in your approach and works methodically;
Able to influence, put things into perspective and also knows how to have the patience that is sometimes needed to achieve results;
Well able to manage expectations.
We want to make sure you are a happy Teamleader Field Service Coördination, so we offer:
The opportunity to develop yourself in this position. We are a growing organization where Services is the driving force. Entrepreneurship is in our DNA, and that's why we continue to grow and innovate and offer plenty of opportunities. All you have to do is grab them.
We offer you:
Personal guidance, freedom, varied work and a work environment where your opinion counts;
An excellent benefits package tailored to your experience and education level;
An International work environment;
Various growth and development opportunities;
Open, informal, no-nonsense culture with short communication lines;
An active social environment in terms of business culture, events & sports.
About Damen:
Damen is a family-owned, client-driven organization that has been in operation since 1927. Our primary business involves ships, but we are not just a shipbuilder. We are a global operation of diverse people with a range of skills that deliver innovation and quality to the maritime sector. Our business priority is to deliver for the needs of the present while working to solve the challenges of the future.
Still with us and ready to apply?
Apply online for the position of Team leader Field Service Coördination by scrolling down and using the apply button at the bottom of this page. 
We look forward to meeting you!
Do you need a bit more info or looking for something that suits you better?
Don't hesitate to get in touch with Bealien Schot at [email protected], Please send me a WhatsApp for questions or information. or explore other career opportunities at https://career.damen.com/
Damen Services does not approve of a commercial, contractor and/or agency acquisition or commercial use of this advertisement. Proposing candidates without invitation is not appreciated and will not be considered.