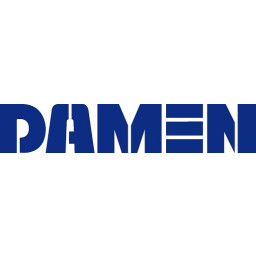 Damen Workboats
Project Manager Engineering E&A
The goal of Damen Workboats is to develop, design, and construct a portfolio of Workboats in the most effective and efficient manner, primarily based on series production of (smart customized) standard designs. Damen Workboats offers a range of innovative, standardized & smart-customized designs, fulfilling current and developing market demands, with well-balanced levels of quality, service, price, and delivery time; thereby providing optimal solutions for our clients.
The Project Manager Engineering E&A works within the Engineering department of the Business Unit Workboats. You will work in a multidisciplinary project team in close cooperation with colleagues from the engineering department (shipbuilding and mechanical), procurement, suppliers and our shipyards. 
As Project Manager Engineering E&A you are responsible for all integration activities for the systems onboard, the alignment with the different engineering disciplines, and subsequent testing, ensuring the compliance to the applicable contractual requirements.
As Project Manager Engineering you:
Are responsible for the project management execution for the E&A related engineering activities, the integration and testing of the electrical and automation systems onboard of our new build vessels;
Take ownership of the assigned project to drive targeted results for schedule, quality and costs;
Take ownership of all project elements. This includes, among other things:
Determining the demarcations, planning, monitoring and reporting on progress, (technical) project decisions, guidance of engineers and/or suppliers in the project team;
Coordinate the flow of information from different stakeholders within the project across the different departments/locations;
Advise and align with other Engineering disciplines (shipbuilding & mechanical) on all system integration related engineering issues;
Examine the requirements coming from class/flag states, suppliers and/or clients;
Take care of all issues assuring the full integration of systems within the other engineering deliverables and/or disciplines;
Ensure compliance with applicable EMI/EMC rules and with physical/data interfaces related to suppliers;
Organize and/or participate in project integration reviews;
Coordinate reviews on documents, like planning (updates), progress reports, production reports, etc.;
Participate during tests and trials, such as HIL testing, FAT, HAT and SAT.
As Project Manager Engineering you bring:
As a minimum a Bachelor's degree in Electrical / Automation Engineering or other relevant technical study;
Preferably 5+ year experience in the design, integration and installation of complex electrical and automation systems;
Experience in the functional development of Control & Monitoring systems;
Excellent communication skills in English and preferably in Dutch;
The willingness to travel (short trips about 1 to 2 times a year).
Here at Damen we realize supporting and managing many talented individuals is of great essence. We understand that the key to success is to find the right person for the right job. That's why we continually invest in your development. Damen offers you (in case of full time employment):
a dynamic international working environment focusing on technology and innovation;
a competitive salary;
at least 40 days of annual leave;
travel allowance;
profit sharing & pension allowance;
continuous focus on professional and personal development through our Damen Academy.
An assessment and pre-employment screening will be part of the application process.
#LI-GE2
Meer vacatures van Damen Workboats
Geplaatst:
28 dagen geleden
Geplaatst:
2 maanden geleden
e you an Electrical and Automation Engineer and experienced in the maritime sector? Do you really wa...